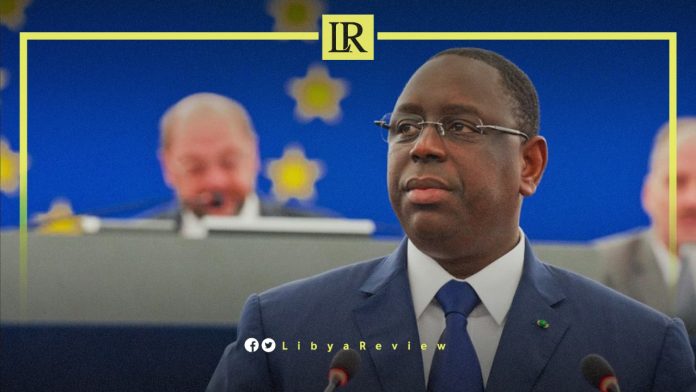 The President of the African Union (AU), Macky Sall affirmed that the union will be a key supporter of the Libyan people's desire to end the transitional period, and hold elections.
Sall received the Prime Minister of Libya's Government of National Unity (GNU) Abdel-Hamid Dbaiba in Dakar, in his capacity as the President of Senegal. He was re-elected President in the first round of voting in February 2019, and has served since April 2012.
Dbaiba claimed that he will continue efforts, alongside all international parties to urge them to support the elections. The two sides discussed the results of the second session of the Libyan-Senegalese Committee, and affirmed the need to complete and implement the outcomes.
The meeting included the Senegalese Ministers of Foreign Affairs, Economy, Planning, Higher Education, and Innovation.
In July, US Ambassador to Libya, Richard Norland said Washington supported the efforts of the African Union to resolve the Libyan crisis.
The US Embassy said in a statement that Washington is "supportive of efforts by Libya and its international partners to build a unified and inclusive government that can both secure the country, and meet the economic and humanitarian needs of the Libyan people."
Norland affirmed that the US supports ongoing efforts by the AU to help implement a reconciliation roadmap. He added that the US supported a reconciliation that "will bring Libyan stakeholders from across the country, as well as international partners together in support of durable peace, the unification of institutions, peaceful elections, a stable democratic transition, and economic prosperity for the Libyan people."
In June, Speaker of the Libyan Parliament, Ageela Saleh praised the "positive role of the African Union in supporting the stability of Libya, and establishing the rules of democracy and a peaceful path."
"The Libyan Parliament praises the African Union's relentless efforts to start a comprehensive national reconciliation among the Libyan people, gather the parties, and prepare for elections," the Speaker said.