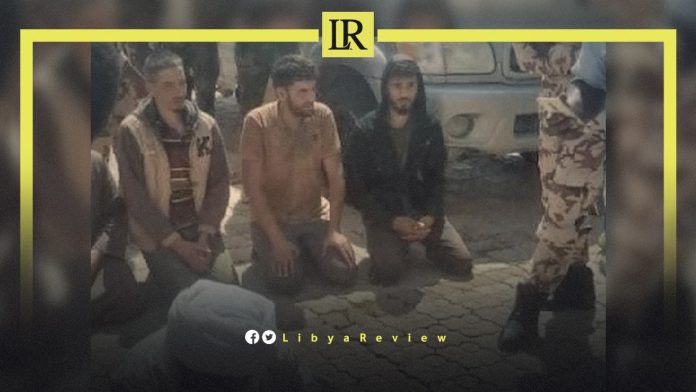 On Monday, the Chad Ministry of Foreign Affairs condemned the "mass and arbitrary" arrest of Chadian citizens in southern Libya. It called on the Libyan authorities to "preserve the physical integrity of the detained Chadians, and protect them from any inhuman and degrading treatment."
This came after the Chadian Army arrested the four Libyans on charges of illegal entry into Chadian territory, while out on a wild hunting trip near the Chadian-Libyan border.
The men had lost contact with their families a week ago. The Chadian authorities announced that they had been arrested while they were in a four-wheel drive vehicle, in possession of hunting weapons and ammunition. They were also accused of poaching, which is prohibited in Chad. Libyan activists called on the authorities to resolve the issue as soon as possible.
The Chadian statement called for facilitating the work of Chadian Embassy officials in Libya to "reach and contact its citizens, in order to provide them with the necessary assistance and protection." It pointed out that it would use all legal means to release them as soon as possible.
The Chadian MoFA affirmed its readiness to "discuss with the relevant Libyan authorities ways to resolve this crisis." The statement renewed Chad's "commitment to the friendship, cooperation, and good neighbourliness with Libya."
In June, Chief of the International Organization for Migration's (IOM) Mission in Libya, Federico Soda deplored the death of twenty migrants near the Chadian border.
"The death of twenty people in the Libyan desert is yet another wake-up call for the whole international community, and a reminder that we are very far from achieving the goal of 'leaving no one behind', the mantra of the 2030 Agenda," Soda said in a statement.
On 28 June, the bodies of 18 people believed to be Chadian, and two Libyans, were reportedly recovered near the border area between the two countries. The Libyan Ambulance and Emergency Services, believes that they all died of dehydration.