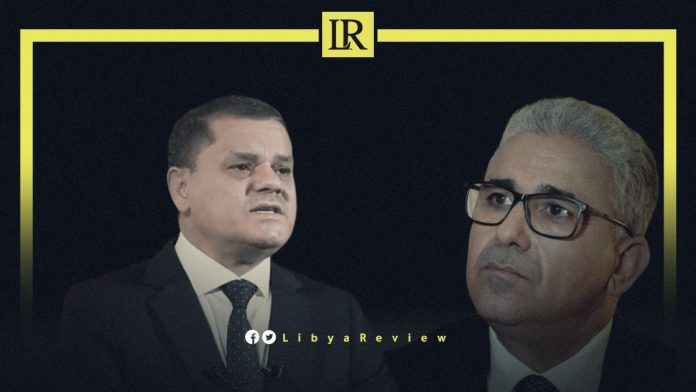 Libya's Parliament-designated government led by Prime Minister Fathi Bashagha directed municipalities to "stop dealing with the expired Government of National Unity (GNU) led by Abdel-Hamid Dbaiba."
In a letter addressed by the Minister of Local Government, Sami Al-Dawi, in which he requested mayors to take "urgent measures to hand over the previous seals and receive new ones," according to the models approved by his ministry.
The minister criticized the continued use of seals and forms of official papers related to the "expired government" by some municipalities. He threatened to take legal measures against violators.
Al-Dawi also referred to Cabinet Resolutions No. 1 and 2 of 2022 regarding "adhering to government instructions and not making any change in the legal positions of officials of administrative units. As well as not implementing any decisions and instructions issued by the expired GNU."
Libya is mired in a constitutional and political stalemate that has sparked violent clashes, a dire economic situation, and demonstrations across the country by frustrated citizens, a senior UN official said last week.
On 10 February, the Speaker of the Libyan Parliament announced the unanimous appointment of Bashagha as the new Prime Minister. He is set to replace Dbaiba's GNU. But Dbaiba warned that the appointment of a new interim government could lead to war and chaos in the country. He renewed his pledge to only hand power over to an elected government.
Earlier this month, armed clashes erupted in the western outskirts of Tripoli. As forces aligned with Dbaiba further consolidated their control over the capital.
The clashes, along with a major pro-Dbaiba group taking over a military headquarters in southern Tripoli, come a week after Libya's biggest bout of warfare for two years, as several rival factions battled in and around the capital.