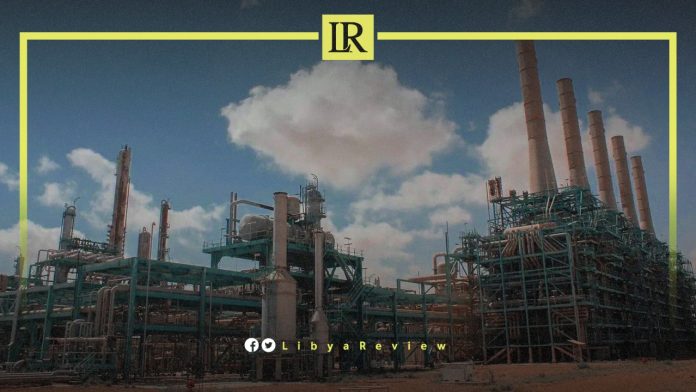 The employees of the Ras Lanuf Oil and Gas Production Company managed to restart the ethylene plant as a first trial stage a few days ago. It is the largest plant in North Africa for the production of petrochemicals used for oil and gas, according to Sputnik.
Wassim Budbous, an official at the media office of the Ras Lanuf Oil and Gas Production Company, said that with the efforts of all the workers in the Ras Lanuf Company, it succeeded in one of the initial experiments of the various work systems at the petrochemicals plant. He explained that this started several months ago. Among these systems is the propylene gas refrigeration compressor system.
Budbous added that work on operating the factory came after an 11-year hiatus. He said that the Chairman and members of the Board of Directors supervised this important and meticulous work since the beginning of the compressor operations.
He continued by saying that "the distinguished national elements in Ras Lanuf Company have been able and have proven their technical, engineering and technical competence in light of the difficult circumstances, as they do not know the impossible."
Budbous confirmed that the initial testing phases for operating the ethylene plant are going well. He stressed that the final operation of the industrial complex will be within days again, after a hiatus of more than 10 years.
He added, "the rest of the compressors will be tested successively, the final operating experiments will be completed, and the factory's readiness will be confirmed in accordance with the procedures and requirements of process safety."
Budbous indicated that the official start of the operation phases will be announced after completing all the trial phases. They are taking the necessary approvals and announcing the introduction of naphtha.