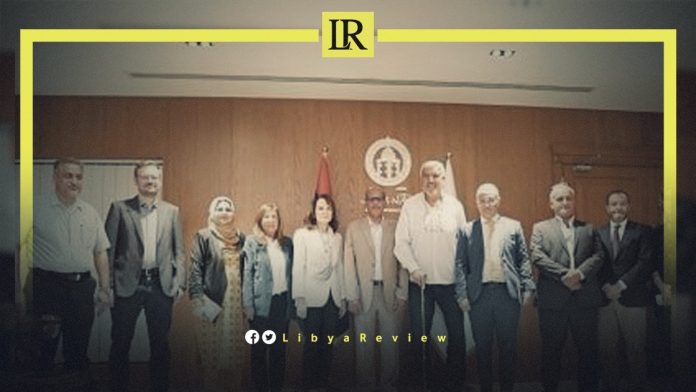 On Tuesday, the United Nations (UN) Resident and Humanitarian Coordinator for Libya, Georgette Gagnon visited the municipal office of Benghazi.
During the visit, the humanitarian response plan for the year 2022/2023 was reviewed. They discussed the most important programs, works, and projects carried out by the UN mission (UNSMIL) and United Nations organizations. This was in relation to humanitarian and service affairs, education, healthcare, environmental, infrastructure, training and development of human capacities.
Two members of the municipality's Steering Council, Idris Ghaith Qaddoura and, Abdelbaset Suleiman Al-Jazwi met with the delegation.
The meeting "emphasised the importance of achieving an effective partnership to reach the desired results." Qaddoura also praised the role played by the international mission in the humanitarian and service fields, calling for more cooperation and joint coordination to serve the public interest.
Gagnon said in a thread on her Twitter account, "Today, in the UN Hub in Benghazi I met with representatives of the Bar Association and the Center for Law and Society at Benghazi University, who are members of the consultations committee on the draft national reconciliation law."
"We discussed the main challenges in advancing an inclusive, victim-centred and rights-based national reconciliation process, to ensure sustainable peace and explored how the UN can further support this work."
Recently, Sameh Shoukry the Egyptian FM said: "Egypt is committed to backing the United Nations peacekeeping and peace-building role, and actively participating in peacekeeping operations in conflict-hit regions, especially in Libya,"
These remarks came during a meeting on Tuesday with UN Secretary-General, António Guterres at the end of his participation in the high-level meetings of the 77th session of the United Nations General Assembly.