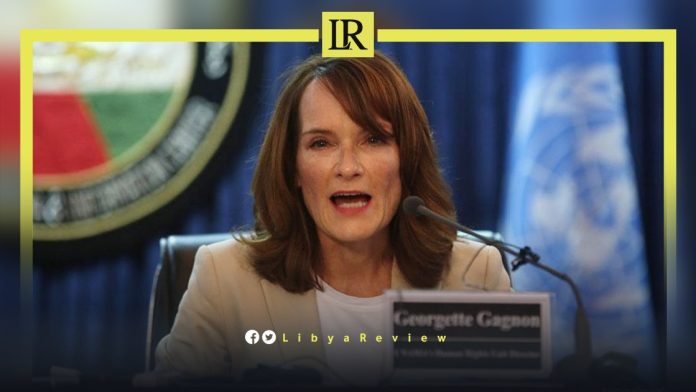 On Wednesday, the UN Resident and Humanitarian Coordinator for Libya, Georgette Gagnon said that "the combined challenges of underfunding, armed conflict, and the impact of COVID-19 have increased gaps in the quality of education and inequalities in education in Libya."
In a thread on her Twitter account, Gagnon stated: "In Libya, some 1.3 million children have missed almost one full year of learning, due to the prolonged closure of schools caused by the pandemic in 2020-2021."
She added the "learning crisis is a global challenge, as well as a local one. Let's unite in Libya to ensure all children gain basic skills, and to address gaps in learning as a priority, especially for children at risk of falling behind.
Let's join hands to urgently reach every child, and keep them in school."
She also called for "working together to assess learning levels regularly, prioritize teaching the fundamentals as the building blocks of lifelong learning and increase the efficiency of schools and learning facilities. "
Early in September, the Libyan Minister of Education, Musa Al-Maqrif said that 20% of the ministry's employees are not qualified to work in the education sector. The minister added that his "ministry does not bear the responsibility for Libya's exit from the Global Forum on Quality Education."
He pointed out the "importance that the stability of the general political situation and the economic situation plays in the quality of education."
The minister noted that Libya has made progress in E-learning, and virtual classroom projects. He explained that this needs 4-5 months to be completed in full.
Notably, the Shanghai University Quality Index has excluded Libya from the 2022 world ranking, while other universities from the region appeared in the index.
The Libyan Minister of Labour and Rehabilitation, Ali Al-Abed said that the outcomes of Libyan education are not in line with the needs of the labour market. "There are thousands of students graduating annually from various disciplines in an unstudied manner," according to Al-Abed.