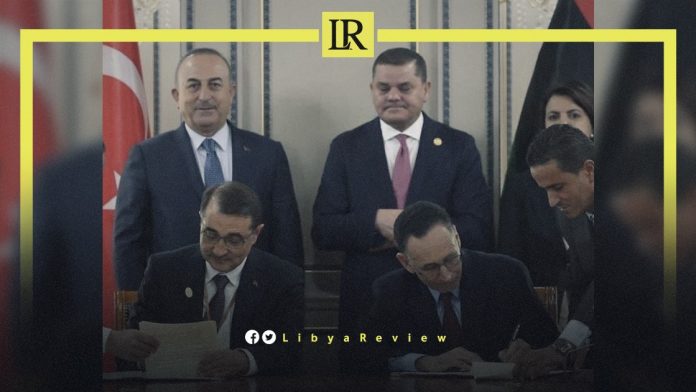 Tensions between Greece and Turkey are spreading across the Mediterranean, due to Libya. The risk of a confrontation is threatening to draw in fellow NATO allies.
This week, Turkish Foreign Minister, Mevlut Cavusoglu announced the signing of a memorandum with Libya's Government of National Unity (GNU) for both onshore and offshore exploration of hydrocarbon reserves in Libya.
Greece's Foreign Minister, Nikos Dendias swiftly challenged the agreement's legitimacy, claiming it infringed on Greek waters.
Turkey's deepening economic and military ties with the Libyan government is the latest point of tension between Athens and Ankara.
Moreover, relations between NATO partners are becoming increasingly fraught, mainly because of territorial disputes. These conflicts are now putting ties between the United States and Turkey under pressure.
Notably, the Tripoli-based GNU signed a series of preliminary economic agreements with Turkey last week, that included potential energy exploration in maritime areas. A move that angered the country's rival administration, and Turkey's regional rival Greece, which denounced them as "illegal."
The controversial deals signal a renewed alignment by GNU Prime Minister, Abdel-Hamid Dbaiba with Ankara. This comes amid repeated international calls for elections to resolve the country's political divide.
Practically, the new agreement will open up more areas for Turkey to explore for hydrocarbons in the Mediterranean. Especially in areas that Greece and Cyprus stress as belonging to them.
Turkey has gained great weight with the ruling forces in western Libya since its military support for the previous Government of National Accord (GNA) in 2019.
In turn, the Libyan Parliament rejected the deal, saying that the GNU's "mandate has ended and it has no longer a legal authorization to broker any international deals."
The Parliament added that the "signing of the agreement with Turkey is illegal, and not binding for the Libyan state, as it was signed by a non-eligible party."