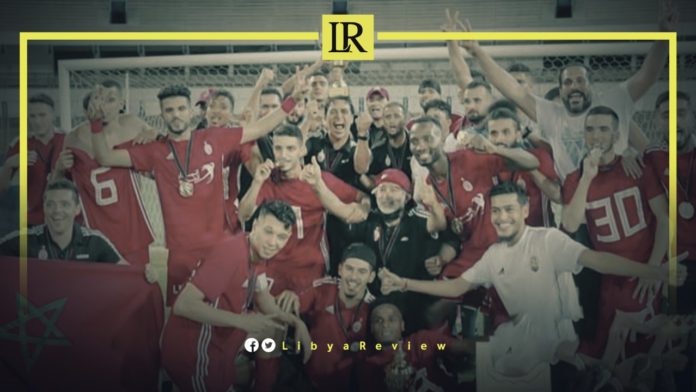 The drawing ceremony of the Libyan Football Premier League's 47th edition was held on Tuesday for the new sports season (2021-2022). It was hosted at the Corinthia Hotel in Tripoli in the presence of club representatives, the Executive Office of the Libyan Football Federation (LFF) headed by Abdel-Hakim Al-Shalmani, and members of the Executive Office.
The ceremony was also attended by the Referees Committee and the Competitions Committee. A number of Libyan football stars participated in the event, most notably, Misbah Shanqab, the Al-Ahly Tripoli goalkeeper, and Samir Abboud, Al-Ittihad's goalkeeper, who drew the lottery.
The draw resulted in the Cyrene derby between Shabaab Al-Jabal and Al-Sadaka in the first group, and in the second group, Al-Ahly Tripoli against Aschat.
The draw saw two groups, each consisting of ten teams, as follows:
Group One: Al-Hilal, Shabaab Al-Jabal, Al-Tahaddi, Gulf of Sirte, Darnes, Al-Nasr, Al-Ahly Benghazi, Al-Akhdar, Al-Sadaka, Al Ta'awon.
In the second group: Al-Ahly Tripoli, Abu Salim, Al-Khums, Al-Swehli, Al-Mahalla, Olympic, Al-Ittihad Al-Misrati, Al-Madina, Al-Ittihad, Aschat.
Al-Shalmani gave a speech at the beginning of the draw, in which he stressed that football is the joy of Libya. He noted that a clear schedule for the championship will be prepared before its launch.