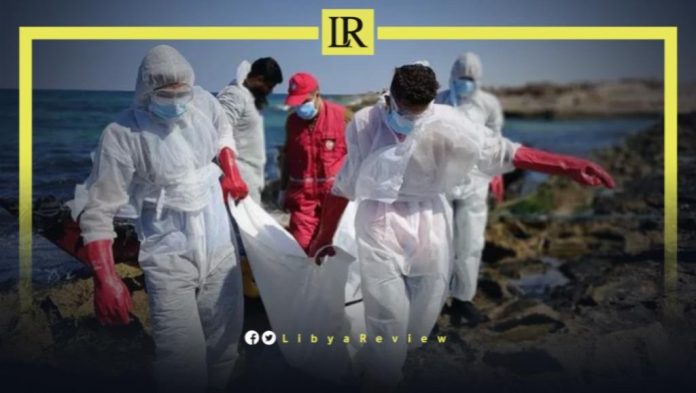 The Spokesman for the Libyan Ministry of Interior, Abdel-Moneim Al-Arabi announced the opening of an investigation into the killing of migrants in the city of Sabratha.
Al-Arabi confirmed that Sabratha's security directorate arrested five Ethiopian nationals, who are believed to "have information about the circumstances of the incident." He explained that among the survivors of the incident were six Bangladeshi migrants who were receiving medical treatment.
Al-Arabi added that the Undersecretary of the Ministry of Interior, Bashir Al-Amin ordered an immediate investigation, and assigned a member of the Sabratha Prosecution Office as lead.
On Saturday, the International Rescue Committee (IRC) voiced its deep shock at the deaths of at least 15 migrants, on the coast of the Libyan city of Sabratha.
"We are appalled at reports of more deaths in the Mediterranean, this time in a senseless act of violence on Libya's shores," the IRC tweeted.
"The EU must act now to expand safe, regular routes to protection before more lives are lost," it added
Notably, a security source in Sabratha told Reuters that the bodies were migrants caught in a dispute between two rival human traffickers in the city, a major hub for illegal migration across the Mediterranean.
The Libyan Red Crescent added that all of the bodies were recovered and placed in the hospital fridges to complete the legal procedures.
Notably, The National Commission for Human Rights in Libya (NCHRL) strongly condemned the "heinous crime" committed against migrants. This is after the Libyan authorities found 15 bodies that were burned inside a boat, and others on the beach.
"We renew our condemnation of all crimes and grave violations against migrants in Libya by gangs and human traffickers," the NCHRL Director, Ahmed Hamza said in a statement.