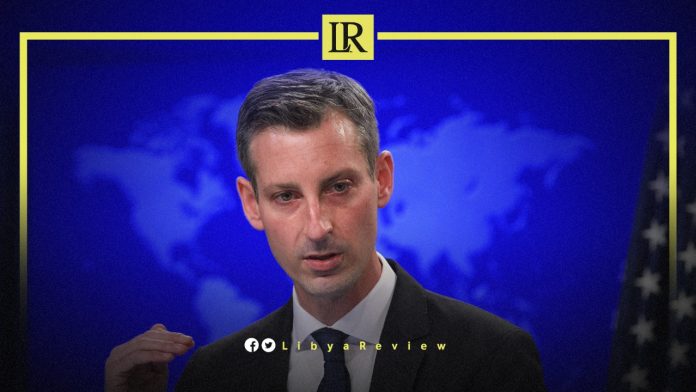 The US State Department Spokesman, Ned Price welcomed the resumption of talks between the Libyan Parliament Speaker, Ageela Saleh and the Head of the High Council of State (HCS), Khaled Al-Mishri.
"It is crucial for all Libya's political leaders to work together to set a viable date for elections without delay," he told Special Libia newspaper.
The US official also urged the Libyan leaders to "act upon their promises and prioritize the interests of the Libyan people above their own. The United States supports the overwhelming demands of the Libyan people to choose their own leaders through free and fair elections. That requires diligent work on the constitutional basis for elections."
Price commended Egypt's ongoing mediation efforts between the Parliament and the HCS. "We note the potential for progress also stemming from recent talks hosted by Morocco," he added.
Regarding the recent consultations between Barbara A. Leaf, Ambassador Richard Norland, and Saleh in Egypt, Price reiterated: "As previously stated, they discussed Libya's political process, the transparent management of Libya's oil revenue, and the need for Libyan leaders to agree on holding elections without delay."
"We strongly support UN Special Representative, Abdoulaye Bathily's mediation efforts to encourage all sides to work in good faith, and with a sense of urgency to reach an agreement on a constitutional framework and concrete timeline for elections," the US official added.
Notably, Saleh and Al-Mishri agreed to unify the executive authorities of Libya by 2023. They held a meeting in Morocco to discuss the political blockage, the constitution, and the distribution of sovereign positions.
During a joint press conference at the headquarters of the Moroccan Ministry of Foreign Affairs, Al-Mishri said: "2023 will not come unless the executive authority and sovereign positions are united."