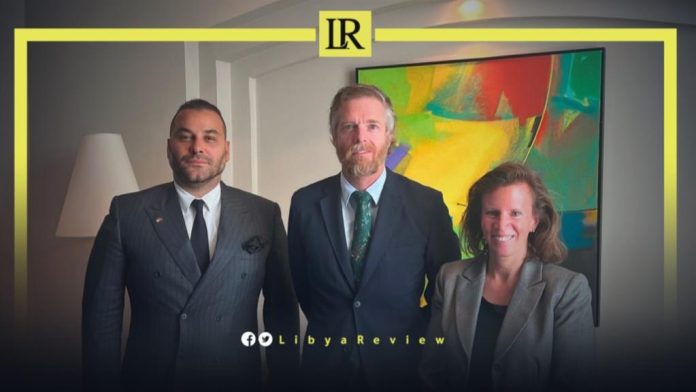 On Friday, a United States (US) delegation headed by the US Chargé d'Affairs, Leslie Ordman, and President of the Libyan American Chamber of Commerce, Debbie Hurst, met with the Vice President of the Libyan American Chamber of Commerce, Ahmed Al-Ghazali.
Representatives of US companies in Libya also participated in the meeting. The participants discussed ways to attract other American companies to enter the promising Libyan market.
Al-Ghazali said the meeting was a fruitful one, as a group of topics related to the work of American companies in Libya and ways of attracting other American companies to the Libyan market were discussed.
He added that the Libyan government is willing to cooperate to overcome obstacles facing American companies operating in Libya.
In July, the Ministry of Oil and Gas of the Libya's Government of National Unity (GNU) denied the circulated news about the withdrawal of the US mega firm Halliburton from the Libyan market.
The Ministry confirmed that Halliburton continues to perform its work in cooperation with Libyan oil companies.
In February, Halliburton's North-Africa Director, Ahmed Helmy, said that the American company aspires to return strongly to work in the Libyan oil sector.
During a meeting held in Tripoli with the former Chairman of the Libya's National Oil Corporation (NOC), Mustafa Sanalla, Helmy said that Halliburton will work to provide solutions and consultations to resolve all the bottlenecks facing the Libyan oil industry.
He added that the US oil-field service company will contribute to provide digital transformation programs that will have a positive impact on improving production processes, development and quality.
The two parties discussed ways to support and strengthen partnership mechanisms to increase the oil production in Libya by drilling operations, well maintenance, and a capacity building program for workers in the sector.
The Libyan authorities encourage foreign companies operating in the country to return to Libya.