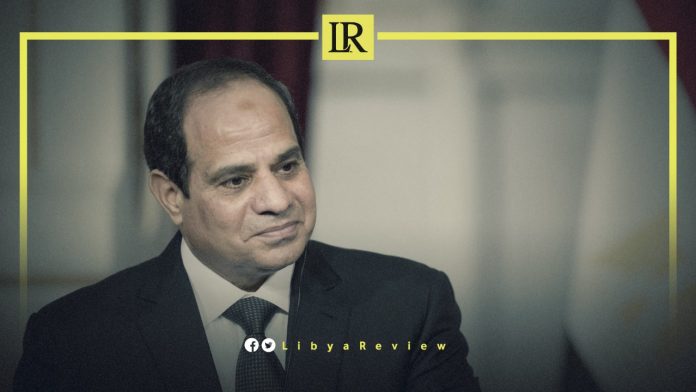 On Wednesday, Egyptian President, Abdel-Fattah El-Sisi gave a speech at the 31st Arab League summit in Algiers. He underscored the importance of Arab unity in facing challenges ranging from the Libyan crisis, to water security and climate change.
Addressing Arab leaders, El-Sisi said that Egypt is "exerting efforts to ensure that a political settlement in Libya is reached as soon as possible, and without the interference of foreign agendas."
He affirmed Cairo's "firm stance that all foreign forces and mercenaries must withdraw from the country within a specified timeframe." As well as that "all Libyan institutions should be reunified, and that the armed militias should be dissolved in a manner that prevents the renewal of military confrontations and restores the country's unity, sovereignty, and stability."
"This solution shall be under pure Libyan leadership and ownership, without any foreign dictation," he noted. The Egyptian President stressed the need to "hold simultaneous Presidential and Parliamentary elections, and respect the Libyan people's will to live in a stable country."
"We still need more collective Arab action, even in addressing the crises in Libya, Syria, Palestine, Yemen, Iraq, and Sudan, or else the security and peace of those countries' peoples will be threatened with the renewal of the scourge of these crises," he added
Earlier, El-Sisi and his Algerian counterpart, Abdelmadjid Tebboune met on the sidelines of the Arab summit in Algeria, where they affirmed the need to push for holding elections in Libya as soon as possible.
They stressed the importance of preserving Libyan institutions, achieving security and stability, and preserving the unity and sovereignty of Libya.
El-Sisi and Tebboune also agreed on the need to strengthen the role of security forces in combating terrorism, and maximising international efforts to expel all foreign forces and mercenaries from Libya.
"The two Presidents agreed on the importance of strengthening cooperation and coordination frameworks between the two brotherly countries regarding the Libyan crisis," a statement said.
The current stalemate in Libya grew out of the failure to hold elections in December 2021, and the refusal of Prime Minister Abdel-Hamid Dbaiba to step down. In response, the country's eastern-based Parliament appointed a rival Prime Minister, Fathi Bashagha who has for months sought to install his government in Tripoli.
Tensions have been rising for months in Libya as the two Prime Ministers vie for power; rising fears of renewed conflict two years after a landmark truce.