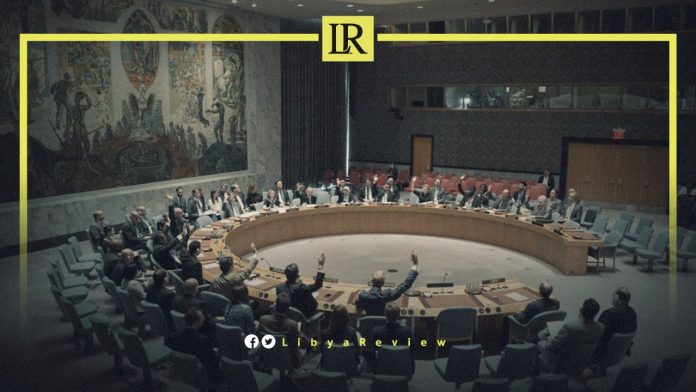 On Monday, the United Nations Security Council (UNSC) said in a press release that the UNSC Committee on Libya held informal consultations with the Panel of Experts on 4 November.
The Panel made a presentation on the presence of armed groups in Libya, with a focus on human trafficking and other types of transnational criminal activities. As well as their capacity to impact the Libyan political process. The presentation focused on international humanitarian law and human rights violations, and the arms embargo on Libya.
They also briefed the Committee on incidents of non-compliance by land, air, and sea, and attempts at illicit exports of crude oil and refined petroleum products. As well as gathering information and reporting cases of fuel smuggling, and other illicit activities.
The experts discussed the assets freeze, including the continued monitoring of its proper implementation.
According to the UNSC, the presentation was followed by a discussion between Committee members and the Panel, where they welcomed the work programme of the Panel, and expressed their support.
Notably, the European Union's Naval Operation, IRINI announced the seizure of dozens of military vehicles en route to Libya, in possible violation of the UN arms embargo.
The inspection was conducted on 11 October, according to the statement. IRINI inspected the merchant vessel, MV MEERDIJK off the coast of Libya.
This is the second time IRINI has seized cargo in the implementation of UN Security Council Resolution (UNSCR) 2292 (2016) in less than three months. "One of the European military vessels operating in the Central Mediterranean Sea for Operation IRINI detected the ship on its way to Libya," it added.
"Upon Operation IRINI's request, in accordance with UNSCR 2292, the Netherlands, as the ship's flag state, gave its consent without delay for the inspection. On 11 October, a boarding team was sent on board to verify the nature of the vehicles," the statement said.