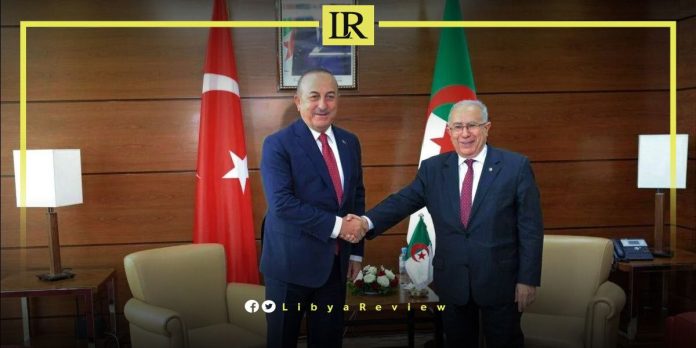 Algeria's Foreign Minister, Ramtane Lamamra and his Turkish counterpart, Mevlut Cavusoglu announced their support for the "territorial integrity of Libya, and the need for elections to be held soon."

During a joint press conference held on Saturday evening, Lamamra said that the two parties agreed to "support a Libyan-Libyan solution and to hold transparent elections, that allow the Libyan people to exercise their right to choose their leaders."

The two countries agreed to support peace, and solutions based on international law.

Cavusoglu confirmed that "there is a consensus between Turkey and Algeria regarding the establishment of lasting peace, stability, and territorial integrity in Libya."

On Saturday, Lamamra held talks with the African Union (AU) Commissioner for Political Affairs, Peace and Security, Bankole Adeoye. This was to discuss regional political and security files in the African continent, with a special focus on Libya.

During the meeting, which was held in the coastal city of Oran, they reviewed the latest political developments in Libya, and ways to restore the constitutional order.

They also highlighted the AU's readiness, along with Algeria, to reach solutions that support peace and security in the region.

Lamamra indicated that the only way out of the Libyan crisis is "by holding prompt elections, and to give the floor to the Libyan people. This is in order to build a foundation for a democratic state."

On 10 February 2022, the Libyan Parliament announced the unanimous appointment of Fathi Bashagha as the new Prime Minister. But outgoing PM Abdel-Hamid Dbaiba warned that the appointment of a new interim government could lead to war and chaos in the country. He renewed his pledge to only hand power over to an elected government.