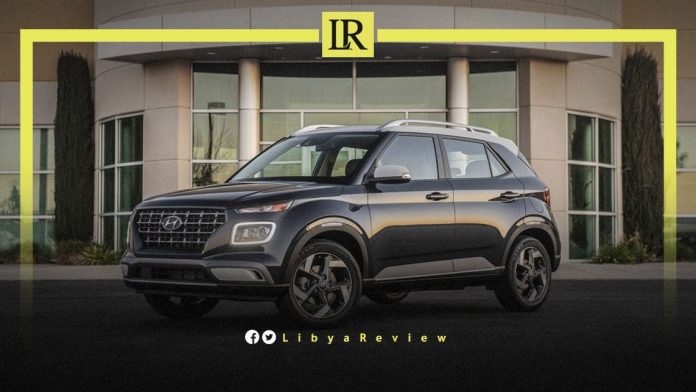 The giant South Korean carmaker, Hyundai Motor Company said it has signed a deal with the Libyan government to supply 3,000 vehicles to Libyans who became disabled during the Second Libyan Civil War.
Under the deal, Hyundai Motor will provide 3,000 units of the Venue subcompact to the North African country by the first half of 2023, the company said in a statement.
In 2021, Hyundai supplied 2,100 vehicles in a deal with the General Authority for the Social Solidarity Fund in Libya. The company did not reveal the value of the deals.
The Second Libyan Civil War was a multilateral civil war fought between rival armed groups. It broke out in 2014, and lasted through 2020.
Notably, the United Nations International Children's Emergency Fund (UNICEF) announced that "children in several countries across the Middle East and North Africa, including Libya, are suffering from the horrific effects of protracted conflicts, societal violence, explosive ordnance, and remnants of war. In addition to political and social unrest."
The UN body said that the violence in Tripoli has killed at least three children this year.
Last month, the United Nations Support Mission in Libya (UNSMIL) and the United Nations Mine Action Service (UNMAS) expressed their deep concerns about the continued loss of civilian lives due to unexploded ordnance in populated areas.
The two UN bodies said in a joint statement that another child tragically lost his life this week, when he found and played with a grenade that was left behind by the warring parties in the conflict.
"UNICEF and UNMAS are deeply concerned by the continued loss of civilian lives, especially children, from explosive remnants of war and urge all Libyans to be aware of the risks," the joint statement said.
The statement revealed that, the three brothers were grazing their sheep in the suburbs of Tajoura, northwestern Libya, when they found the grenade. "The youngest, aged six, tried to collect it, causing an explosion and his tragic death. His two brothers, nine and 12, were severely injured, with one boy losing his hand."
UNICEF Representative for Libya, Michele Servadei said that "explosive ordnance endangers civilians for many decades to come and, in particular children, where they are used."
"We call upon all armed actors to stop the use of explosive weapons in populated areas and to put in place measures to protect civilians, in particular children," Servadei said.