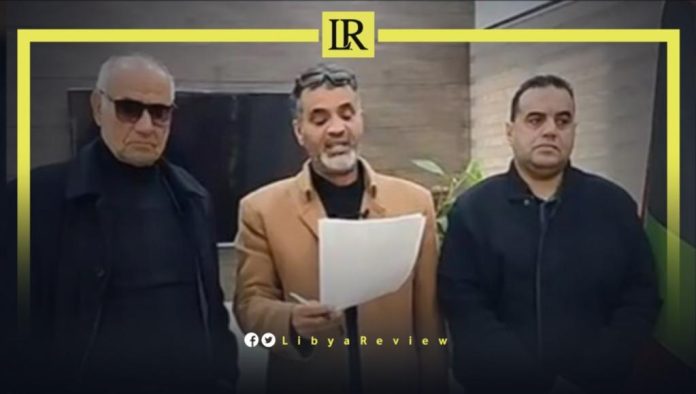 The Executive Council of the Municipality of Tobruk has decided to suspend work in the municipality, and all affiliated departments. This is to "protest against the transgressions of some citizens on public plans, squares, and gardens."

The council stated that "some citizens stopped the projects under the pretext of benefiting them, and the security services were unable to stop these abuses."

It added that "there is a case of encroachment on state property, and no instructions issued by the municipality to stop these abuses are being implemented."

On Tuesday, Libya's Parliament Speaker, Ageela Saleh said that "the solution that will get the country out of its crisis is to amend the constitutional declaration." He called on MP's to "take bold, courageous decisions, and responsibility."

In a speech he delivered during the session held in Benghazi, Saleh added that the Parliament is "the only legislative body, and the High Council of State (HCS) is only advisory."

The Speaker confirmed that the Parliament will continue to consult with the HCS. He noted that the HCS has not responded to the Parliament's correspondence, regarding several outstanding issues.

He stressed that "the solution to the Libyan crisis comes through amending the constitutional declaration, and establishing a rule for elections."

He explained that the dispute with the HCS is "represented in the latter's refusal to nominate dual nationals for the Presidential elections. They should be allowed to run, provided that the winner renounces their foreign nationality, before taking the constitutional oath."

Saleh noted that "what is presented is a draft constitution, not a single rule, and it must be presented to the Libyan people for a referendum, and there will be discussion and community dialogue on it."

Libya has been in chaos since a NATO-backed uprising toppled longtime leader Muammar Gaddafi in 2011. The county has for years been split between rival administrations, each backed by rogue militias and foreign governments.

The current stalemate grew out of the failure to hold elections in December, and the refusal of Prime Minister Abdel-Hamid Dbaiba, who is leading the transitional government, to step down. In response, the country's eastern-based Parliament appointed a rival Prime Minister, Fathi Bashagha, who has for months sought to install his government in Tripoli.