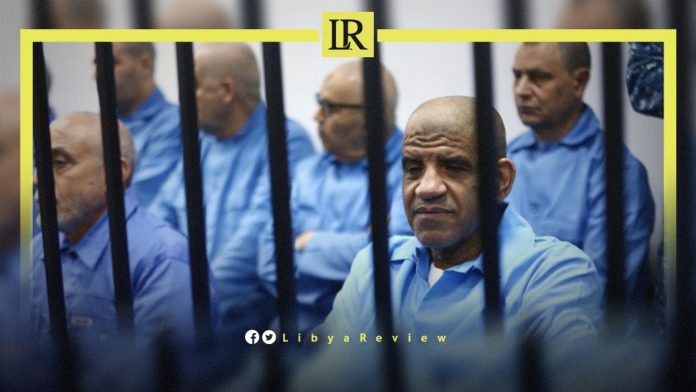 Members of the Libyan Al-Batnan tribe have warned Prime Minister Abdel-Hamid Dbaiba against handing over Gaddafi's Intelligence Chief, Major General Abdullah Al-Senussi.

The tribal leaders also called for the immediate and unconditioned release of the Libyan "hostage" Abu Ajila Masoud, who has been handed over to the United States

According to an exclusive video published by "Abaad News", the tribe stated that the "Lockerbie file was permanently closed, and the people paid a heavy price, according to an agreement between the two countries signed in 2008. We stand today to take a unified position against any deal to extradite a Libyan citizen in a closed case, in return for staying in power for some days."

"We hold those who try to extradite Abdullah Al-Senussi fully responsible for all the damages that result from reopening the case to Libyan interests," the Libyan tribe added.

The statement called on the Supreme Judicial Council and the Attorney General to immediately release the political detainees.

Last month, Al-Senussi's family threatened to "close all vital institutions in the south of the country, if the government does not release him and his companions."

In press remarks, Al-Senussi's son said the Libyan Government of National Unity (GNU) led by Dbaiba "cannot be trusted."

"We ask the people of Fezzan, the East, and the West of Libya, to stand by us because this government cannot be trusted. Dbaiba has neither transparency nor credibility for us in the Southern region," he said.

He noted that the health condition of his father is unstable, and that he underwent three heart surgeries. "We thank everyone who fights against the extradition of Al-Senussi, and everyone who stands against Dbaiba and his family," he noted.