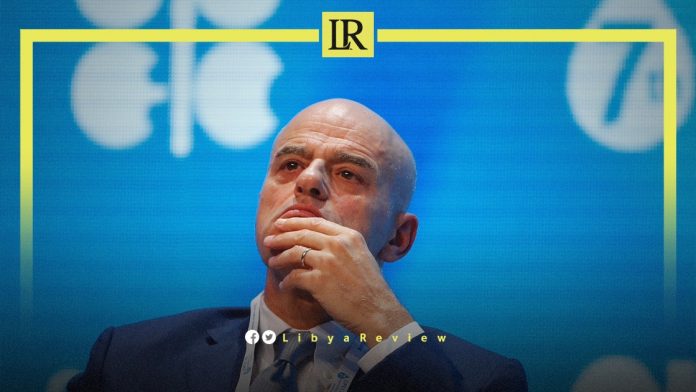 On Tuesday, the CEO of Italy's energy giant, Eni, Claudio Descalzi said that Italy can significantly increase its gas imports from Libya and other African countries. It would also be able to transfer supplies to northern Europe, if it boosts its infrastructure in the next few years.

In press statements on the sidelines of his visit as part of an Italian delegation to Algeria, Descalzi said that Rome could count on a pipeline from Libya and imports of liquefied natural gas from Egypt, Angola, Congo Republic, and Mozambique.

As for Libya, he stated that Italy's connection with the country is now "worth about 12-14 billion cubic meters in terms of capacity, which can go up with adequate compression additions of several billion."

"We are the only ones to have a connection with Algeria… which has a capacity of about 36 billion cubic meters (bcm) of gas and is still under-utilized. There are still more than 10 bcm that can reach Italy," Descalzi added.

Algeria last year emerged as Italy's biggest gas supplier, replacing a significant part of the 29 bcm of gas that previously came from Russia.

Rome sees a role as a hub for supplies between Africa and northern Europe in the coming years, to help offset the loss of imports from Russia.

"Our goal is to have an oversupply of gas in order to be able to bring energy to Northern Europe," Descalzi said. He added that Italy needed both to expand its domestic gas network, and also develop energy corridors to Germany, Austria, and Switzerland.

Last month, Libya succeeded in attracting new investments exceeding $8 billion dollars by the Italian company, Eni in the gas sector.

In a statement, the NOC stated that an investment of $8 billion dollars will "once again bring Libya to the fore and will attract investors from the oil and gas sector, which will lead to the progress of the economy, creating many job opportunities, and increasing levels of income."

It added this after the recent controversy regarding the percentage obtained by Eni in negotiations for the two offshore facilities (A and E). It clarified that the news circulating online was false.

Libya has recently experienced a recovery in oil production, with it currently standing at around 1.2 million barrels per day. This followed a deal between rival political factions to lift an oil blockade, but this recovery has been limited by the aging infrastructure and a lack of funds. The government is therefore keen to attract major oil companies such as Eni and BP.

The NOC is currently trying to complete a deal with Eni to access around 80 trillion cubic feet in proven gas reserves, by developing fields. It is discussing the prospect of TotalEnergies and BP investing in the country's renewable energy generation capacity in return for gas.