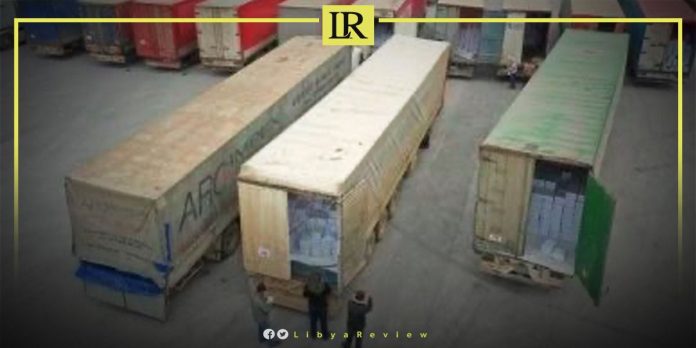 Armed groups closed the Al Dafiniyah-Misrata road and demanded that the Government of National Unity (GNU) headed by Abdelhamid Dbaiba pay their financial dues to reopen the road.

Local media reported that the armed group did so after the GNU refused to pay their overdue dues more than three years ago.

Violent clashes erupted between militias on Thursday evening, in the Tajoura region, East of Tripoli. The fighting caused the closure of the main airport in the city.

Local sources said that the clashes erupted between the Shield and Sabriyya militias affiliated with the Presidential Council after the killing of a member of the Sabriyya militia.

The fighting led to the closure of a number of main roads in the Tajoura area, and the transfer of flights from Tripoli's Mitiga International Airport, to Misrata Airport.

Local residents said that they heard the sounds of crossfire, and spoke of the heavy deployment of military vehicles and fighters from both sides. This resulted in fears of an escalation in fighting during the coming hours.

There has been no confirmation from the authorities regarding the occurrence of human or property losses so far, while the situation is growing tenser.

This tension highlights the issues facing the country, which has two rival governments, and Tripoli, and the wider western region under the control of militias. This also draws attention to the complexities facing the political solution, and the difficulty of reaching state stability.

These repeated clashes are of concern to the international community, including the United Nations (UN), which has condemned the violence on multiple occasions. It has called on the country's leaders to respect the ceasefire agreement, and to return to political talks to get out of the crisis and reach elections.

Safety in Tripoli is continuously deteriorating, with threats of kidnapping and murder a daily occurrence for residents.

Over the years, kidnappings, arrests, and assassinations have increased substantially in western Libya. This is evident in the repeated statements of the Ministry of Interior, about the arrest of gangs and individuals involved in the kidnapping and extortion of expatriate workers.