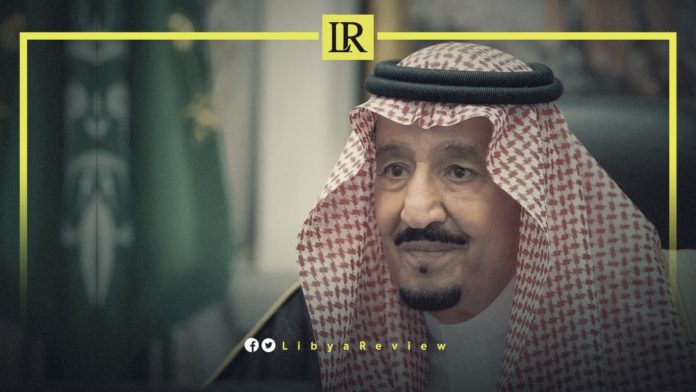 Saudi Arabia's King Salman bin Abdulaziz addressed the United Nations General Assembly on Thursday. He stated that the Kingdom supports a peaceful solution to the crisis in Libya, under the auspices of the UN.
He also affirmed Riyadh's keenness to ensure the security and stability of Libya, wishing the Libyan people progress and prosperity.
According to his address, King Salman said that the Kingdom has been committed to maintaining international peace and security, resolving conflicts peacefully, respecting sovereignty and independence, and non-interference in the internal affairs of countries.
The Saudi King added that they continue to reject and confront extremist ideology based on hatred and exclusion.
He stressed the importance of making the Middle East free of weapons of mass destruction. As well as urging the international community to stand firmly against anyone who supports, sponsors, finances, and harbours terrorist groups and sectarian militias, or uses them as a means to spread chaos and destruction and extend hegemony and influence.
"The Kingdom's foreign policy attaches great importance to consolidating security and stability, supporting dialogue and peaceful solutions, and providing conditions that support development. As well as working to achieve people's aspirations for a better tomorrow, in the Middle East and the world at large," King Salman added.
Over the past four days, Itamilradar, a military air traffic tracking website, revealed that Turkish A400 cargo flights have been landing at the Al-Wattiya airbase.
Turkey continues to transport military supplies to western Libya, despite the fact that the UN-brokered ceasefire agreement stipulates that all military cooperation with foreign nations must be halted.
In May, Turkish Defense Minister, Hulusi Akar stated that the Turkish soldiers and Syrian mercenaries in Libya would remain to preserve Ankara's interests in Libya.
The UN estimates there are over 20,000 foreign fighters and mercenaries in Libya, helping both sides of the conflict.