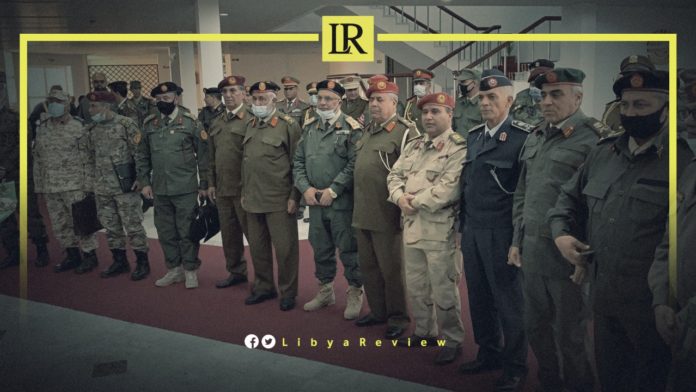 Libya's parties have agreed on an Action Plan to withdraw foreign forces and mercenaries from Libya, claiming that its implementation will start in November.
The 5+5 Joint Military Commission (JMC) in Libya had discussed the mechanisms for the withdrawal of mercenaries and foreign forces during its meeting in Geneva, last Friday,
The sources told Sky News Arabia that the plan includes four main points, the first of which is the withdrawal of foreign forces to agreed points in two cities, provided that they never leave their positions.
The second step includes deploying UN-observers to work on implementing the foreign forces' withdrawal in a gradual and balanced manner. "Libya has already requested the United Nations and the Security Council to deploy the observers," the sources revealed.
The third step is for the observers to monitor the actual number of foreign forces and mercenaries, and document them accurately.
"Finally, the mercenaries are to be deported from Libya in successive batches according to a timeline, which estimates say will end by 2023," the sources concluded.
The Secretary-General of the United Nations, Antonio Guterres, welcomed the comprehensive Action Plan for the "gradual, balanced, and sequenced process of the withdrawal of mercenaries, and foreign fighters from Libyan territory."
Guterres called on all Libyan and international parties to work to implement the plan. He noted that the Action Plan is a cornerstone in the implementation of the October 2020 ceasefire agreement.
Guterres believes that "the deployment of an initial team of United Nations ceasefire monitors will contribute to creating the conditions for successful implementation of the Action Plan."