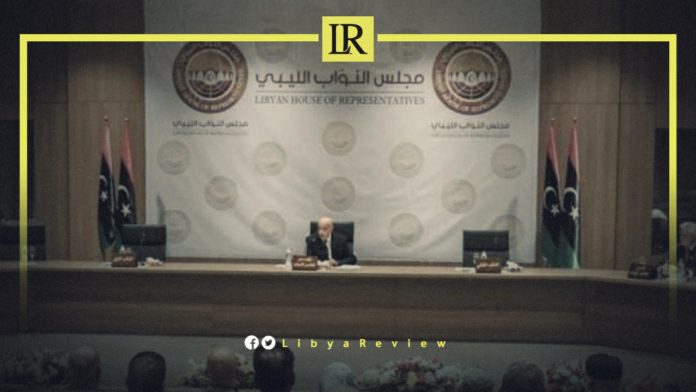 On Monday, Spokesman of Libya's Parliament, Abdullah Blaiheg said that an amendment to lower the minimum age for presidential candidates to 35 instead of 40 years old had been approved. The amendment comes within the framework of widening the base of youth participation in leading posts.
During the parliament's plenary session, headed by the First Deputy Speaker, Fawzi Al-Nuwairi, MP's unanimously approved the Electronic Transactions Law, which facilitates e-commerce, combats cybercrime, and electronic transactions.
Notably, on Sunday, Libya's High National Electoral Commission (HNEC) announced a plan for the upcoming presidential and parliamentary elections.
According to the plan, the polling day for the first round of the presidential elections is determined by the Commissioner's proposal, which is to be approved by the Libyan Parliament, Emad Al-Din Al-Sayeh, Head of HNEC said.
The second round of Libya's presidential elections will be held simultaneously with the parliamentary elections, Al-Sayeh added. "The Commissioner will announce the results of both electoral processes simultaneously, upon completion," he added.
Al-Sayeh also said that recommendation forms will be uploaded in advance on the HNEC website, "to give enough time for candidates to prepare and submit them as soon as the nomination begins."
The total number of registered voters, both at home and abroad, is 2,865,624, according to HNEC.
The UN-sponsored Libya's Political Dialogue Forum (LPDF) in February elected a new Government of National Unity (GNU) to lead the country to elections on 24 December.
Recently, Head of the Foreign Affairs Committee of the Libyan Parliament, Yousef Al-Aqouri stressed the need for all foreign forces and mercenaries to leave the country.