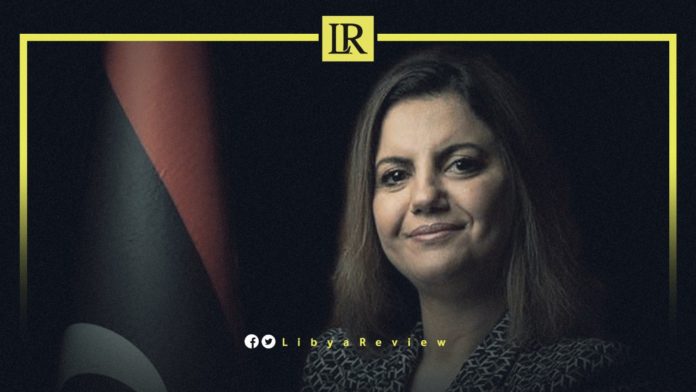 Libyan Foreign Minister, Najla Al-Mangoush claimed that the Libyan state has "begun to rise" and that the "country is capable of achieving excellence and success in all fields."
The minister stated on Wednesday, that the Libya Stabilization Conference held on 21 October in Tripoli, was an "unprecedented" success.
"This unprecedented success comes after 10 years of isolation, which confirms Libya's return to the international arena, and its ability to achieve success. Libya has begun to rise and that it is capable and with the determination of its people to achieve success and excellence in all fields," the minister said during a ceremony honouring the conference coordinators.
The Minister concluded her speech by saying, "I congratulate you on this success that the world has witnessed. Glory to Libya."
On 21 October, Libya hosted an international conference to help support stability in Libya ahead of crucial Presidential elections set to be held in December.
About 30 international delegations attend the conference. Among them were representatives from the US, Egypt, UAE, Qatar, United Nations, European Union, African Union and the Arab League.
According to Al-Mangoush, the conference was aiming to ensure the optimal implementation of UN resolutions, and the decisions of the Berlin I and Berlin II Conferences regarding Libya.
"Through this initiative, we want Libya to be an arena for positive economic competition, with the aim of creating a national mechanism and a unified international and regional position that is supportive and consistent with this vision," the Libyan FM said.
She confirmed that the initiative aims to ensure, "the withdrawal of all mercenaries, foreign fighters, and foreign forces from Libya."
The Libyan FM stated that the goal of the initiative is also to "push the economy forward, and improve the standard of living."
The UN-backed roadmap called for Parliamentary and Presidential elections on 24 December, and removing all foreign forces and mercenaries from Libya.