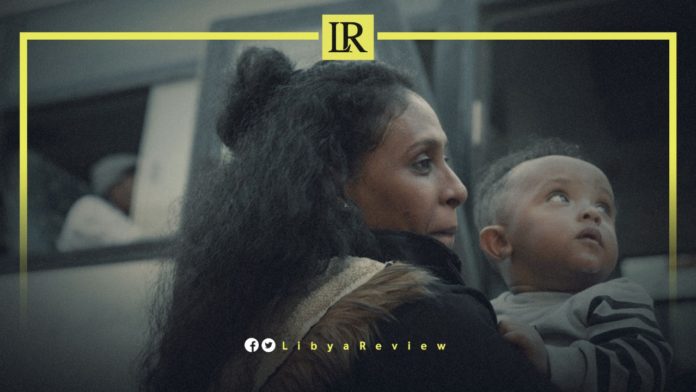 "The United Nations (UN) Refugee Agency, evacuated 172 vulnerable asylum seekers out of Libya to safety in Niger on the evening of the 5th of November. It was the first evacuation flight to Niger in more than a year, after the Libyan authorities lifted a blanket ban on humanitarian flights," the United Nations High Commissioner for Refugees (UNHCR) said in a statement.
Many of those evacuated had previously been detained in extremely dire conditions, were victims of trafficking or had experienced violence in Libya. The group included families, children traveling alone, and a baby born just a few weeks ago. Evacuees said they were relieved to be leaving Libya.
"The UNHCR is relieved to see the resumption of these life-saving evacuation flights. However, considering the limited number of places, evacuation can only be a solution for extremely vulnerable people, in urgent need of security and protection," said Jean-Paul Cavalieri, the UNHCR Chief of mission in Libya.
The evacuation took place through the Emergency Transit Mechanism established in 2017 with the help of the government of Niger, which agreed to temporarily receive on its territory refugees facing life-threatening situations in Libya, according to the statement.
So far, 3,361 refugees and asylum seekers have been evacuated from Libya to Niger, of whom 3,213 have departed from Niger to third countries for resettlement.
Libya has become the main port of departure for migrants in Africa even since the 2011 overthrow of long-time dictator Moammar Gaddafi in 2011.
The European Union (EU) has been supporting Libyan border forces to try to stem migration to the bloc amid great controversy, following reports of inhumane conditions in the Libyan detention centres.
Human rights groups have repeatedly reported instances of rape, torture, extortion, starvation and arbitrary killings from these centers. The security situation surrounding the detention centres is also a contested issue.
In October 2021, Libyan authorities arrested some 5,000 migrants during which one migrant was killed and 15 were wounded, according to the UN. Several days later, some 2,000 migrants escaped from a detention centre in the Libyan capital Tripoli, as guards shot dead 6 migrants, International Organisation for Migration (IOM) said.