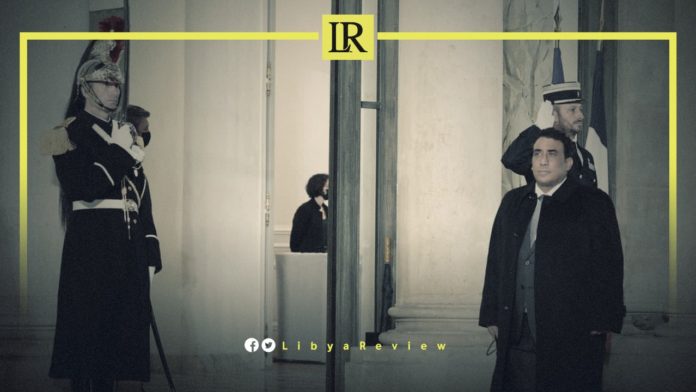 On Thursday, the Head of Libya's Presidential Council (PC), Mohamed Al-Mnifi said that he is ready to hand over power to an elected body after fair and independent elections.
These remarks came during his participation in Paris Forum for Peace, which was held a day before the international conference on Libya that will be under joint Italian-German-French presidency. This is to emphasise support for the electoral process, and the need for a comprehensive intra-Libyan solution to the current crisis.
Al-Mnifi confirmed that the PC has managed to fulfil all tasks entrusted to it, affirming its readiness to hand over power after the December elections.
He added that Libya was divided and plagued with conflicts but the Presidential Council has managed to consolidate the ceasefire, launch a national reconciliation initiative, and secure the release of a number of arbitrarily detained individuals.
Al-Mnifi stressed that the withdrawal of foreign forces and mercenaries is the responsibility of the 5+5 Joint Military Commission (JMC), which had already begun an action plan for that matter.
The PC Head arrived in Paris with a delegation that included JMC members, hailing France's efforts in holding the conference, and hoped it would "help Libyans reach stability and hold elections."
The Paris Conference on Libya is set to take place on 12 November, with the participation of representatives of the Libyan government, and the attendees of the Berlin Conferences. The countries neighbouring Libya have also been invited to the event.
It will focus on supporting the electoral process, the withdrawal of foreign troops and mercenaries from the country, and the fair distribution of wealth. As well as maintaining the rights of the Libyan people, maintaining the oil wealth of the country, enhancing societal peace, and begin the reconstruction and development process.