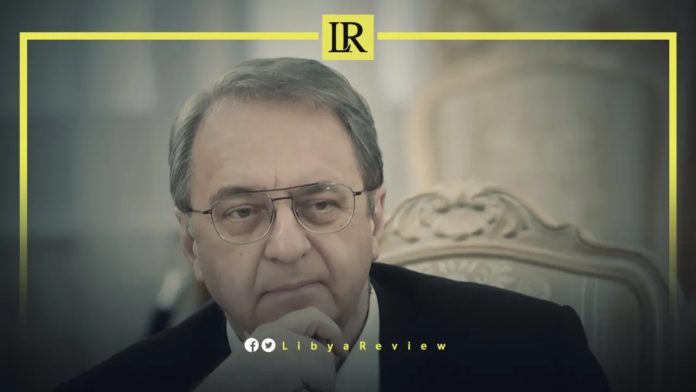 The Russia President's Special Envoy to the Middle East and Africa, Mikhail Bogdanov said Moscow believes that Libya's upcoming Presidential and Parliamentary elections are the basis for stabilizing the situation in the country.
He added that the main dilemma facing the Libyan parties is the removal of all foreign forces, without exception.
In an interview with Russia Today news channel, Bogdanov said Russia will support the statement that will be adopted by the Paris Conference on Libya. Russian Foreign Minister, Sergey Lavrov will be participating in the international conference.
"Lavrov will head the Russia delegation at an international conference on Libya in Paris on November 12," TASS news agency quoted an embassy official as saying.
The Paris conference will be held with the participation of representatives of the Libyan government, and the attendees of the Berlin Conferences. The countries neighbouring Libya are also invited to this event.
Libyan Prime Minister, Abdel-Hamid Dbaiba, and Head of Libya's Presidential Council, Mohamed Al-Mnifi will also participate at the Conference.
The Italian Deputy Foreign Minister Marina Sereni confirmed that the summit will be held under joint Italian-German-French presidency. German Chancellor, Angela Merkel and US Vice President, Kamala Harris have both confirmed their attendance.
This comes ahead of planned Presidential elections, which are scheduled for 24 December, as part of the political roadmap agreed to in the United Nations-led peace process.
Meanwhile, Libya's High National Elections Commission (HNEC) opened the registration process for Presidential candidates. A few notable figures are expected to register, including the general commander of the Libyan National Army (LNA), Field Marshal Khalifa Haftar and Saif Al-Islam Gaddafi, the son of the former leader, Muammer Gaddafi.
Presidential polls are slated for 24 December, with Parliamentary elections a month later. A number of world leaders are still pressing for both elections to be held by the end of the year.