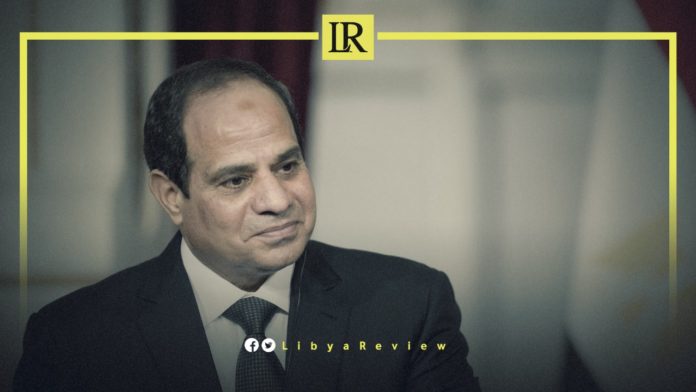 Egypt's President, Abdel-Fatah El-Sisi has landed in Paris to attend the international conference on Libya, which is scheduled for 12 November at the invitation of French President, Emmanuel Macron.
The Paris conference comes almost a month before the scheduled Presidential elections in Libya — as agreed upon in last years UN-led peace talks.
During the conference, President El-Sisi will highlight the need for a concerted effort by the international community to support Libya during the "historical turning point it is currently going through," Presidential Spokesman, Bassam Rady said in a statement.
This includes holding the long-awaited elections on time in December, and ensuring the exit of all mercenaries and foreign troops from the country.
The President will shed light on Egypt's ongoing efforts to deal with the various economic, political, and security issues in Libya. He is also set to hold a private meeting with President Macron to discuss bilateral relations, which have witnessed a qualitative leap over the past years, Rady concluded.
US Vice President Kamala Harris, German Chancellor Angela Merkel, and Russian Foreign Minister Sergei Lavrov will also be attending the conference.
Earlier this week, Libya's High National Electoral Commission (HNEC) opened the registration process for Presidential candidates. A few notable figures are expected to register, including the general commander of the Libyan National Army (LNA), Field Marshal Khalifa Haftar and Saif Al-Islam Gaddafi, the son of the former leader, Muammer Gaddafi.
Presidential polls are slated for 24 December, with Parliamentary elections a month later. A number of world leaders are still pressing for both elections to be held by the end of the year.