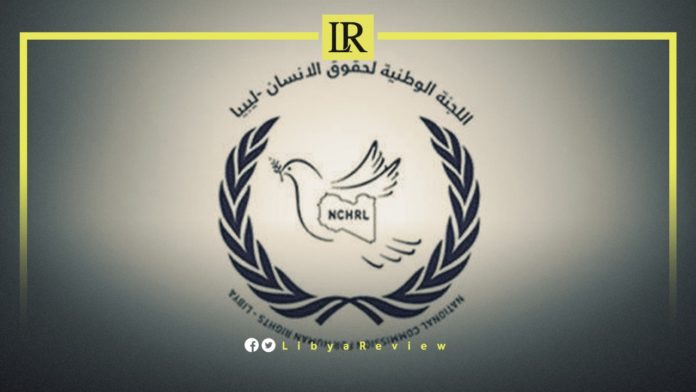 On Thursday, the National Commission for Human Rights in Libya (NCHRL), condemned the "armed attacks, sabotage, and forced closures" that targeted several polling stations of the High National Elections Commission (HNEC) over the past two days.
Armed militants have closed several polling stations in several cities, including Al-Zawiya, Tajoura, Al-Khums, Zliten, Ain Zara, Misurata, Gharyan, and Zintan.
The commission expressed its concern over the "suspicious silence and inaction" by the Ministry of Interior and the government. As well as noting their failure to issue statements condemning these acts of sabotage.
Notably, Libya's Interior Minister, Khaled Mazen has recently voiced his commitment to securing all electoral centers across the country. The NCHRL said it held Mazen and Prime Minister, Abdel-Hamid Dbaiba fully responsible for the repercussions of these actions, targeting the polling stations. It also called on the Attorney General's office to open a comprehensive investigation into the these incidents.
The Libyan Minister of Interior, Khaled Mazen met with the Director of the Security Planning Department and the Head of the Committee for Preparing the Security Plan for Securing and Protecting the Elections, Brigadier Jamal Safar.
In addition, the meeting tackled developing urgent solutions to the problems facing the current workflow "in order to achieve the best results in the success of the electoral process."
Mazen stressed the importance of supporting Libya's security, political, and economic stability. He explained that this would require the participation of all security services, in order to protect voting centers, ballot boxes, and citizens.
Notably, a group of armed militias in Al-Zawiya announced their rejection of the candidacy of the son of late Libyan leader Muammar Gaddafi, Saif Al-Islam. They warned that these elections "will bring Libya back to square one and will drag the country into another civil war."
Saif Al-Islam submitted his candidacy papers in the southern town of Sebha, 650km south of the capital of Tripoli, HNEC announced on Sunday.