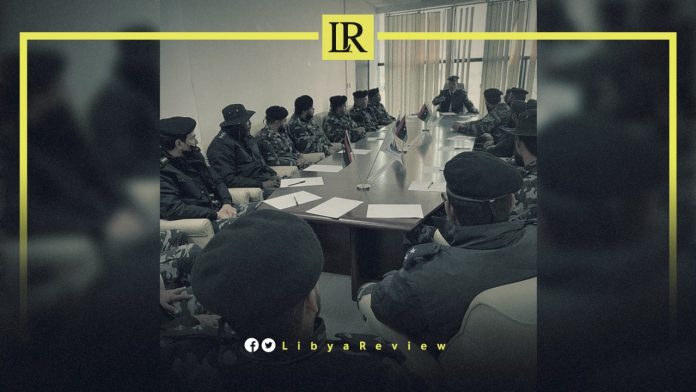 On Sunday, senior officials at Libya's Ministry of Interior held a meeting to discuss the mechanisms required to secure the upcoming Presidential and Parliamentary elections.
During the talks, the heads of security directorates reviewed security plans to protect citizens while casting their votes, as well as measures to secure polling stations and the roads leading to them. They stressed the need to "preserve the dignity of the Libyan citizen, enforce the law, deter criminals, and bring those who seek to spoil the electoral process to justice."
In a related context, the Libyan Interior Minister, Khaled Mazen called for the Presidential elections to be held on time, on 24 December. He said his ministry had "carried out its work to protect and secure voting centres" despite a number of "obstacles".
On Sunday, the Libyan government said it was ready to hold the elections, despite persistent uncertainty that the crucial vote will take place as scheduled.
"We are ready for the elections," said Ramadan Abu Jnah, the interim Head of Government since Prime Minister Abdel-Hamid Dbaiba announced he would run for the Presidency.
These elections are intended to help the oil-rich country move past a decade of violence. The process has been undermined by bitter divisions over the legal basis for the elections, the vote dates, and who should be allowed to run, with a string of controversial figures stepping forward.
"Nobody should deprive Libyans of this historic deadline, and we will not let anybody do so," Abu Jnah told a press conference in Tripoli.
A year of relative peace in Libya followed an October 2020 ceasefire between warring eastern and western parties, but analysts have warned that violence could easily flare again over the elections.
The eastern-based Libyan Parliament said that the Parliamentary elections, also planned for 24 December, had been delayed until January.