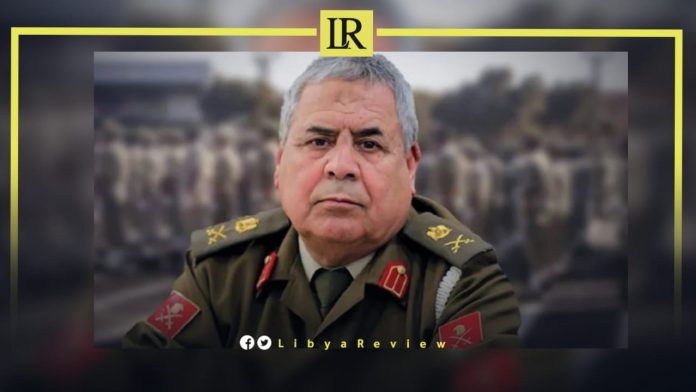 A member of the 5 + 5 Joint Military Committee (JMC) representing the Libyan National Army (LNA), Lieutenant-General Faraj Al-Sawsa denied the evacuation of 300 mercenaries from Libya. He said that no mercenaries had been evacuated from Libya.
In press statements, Al-Sawsa explained that the committee is still meeting to set a date for the evacuation of mercenaries from Libya, since the agreed plan requires a simultaneous withdrawal from all areas.
Notably, the Syrian Observatory for Human Rights (SOHR) confirmed that the Turkish government is still evading and maneuvering over the file of the withdrawal of Syrian mercenaries loyal to it from Libya. This despite the ongoing international calls for the expulsion of all foreign powers present.
In a statement, the SOHR said that "the Turkish government is still insisting on keeping its mercenaries holding Syrian citizenship in Libya despite their continuous demands to return, as a result of their poor conditions, and the continued theft of their monthly dues."
It added that it obtained new information from the mercenary camps in Libya, indicating the escalation of tension between the fighters and their leaders. This came as a result of the difficult living conditions these mercenaries suffer from in those camps located in the capital, Tripoli, which turned into a kind of prison.
The SOHR noted that the mercenaries are prevented "from wandering outside those camps. They complain the irregular payment of their monthly dues and the deduction and theft of large parts of them by the military leaders."
The SOHR pointed out that there is no day without confrontations and tension between the elements and the leaders who are with them through audio recordings. They sent these recordings to their leaders, appealing them to pay their dues and return them to the Syrian territory.
The SOHR reported that in Libya there are about 7000 mercenaries from various formations of Syrian mercenaries. It called for a quick exit of all Syrians who turned into tools in the hands of the Turkish government from the Libyan lands and their immediate return to Syria.
Turkey transferred tens of thousands of Syrian mercenaries to western Libya, since it announced its intention to intervene militarily in Libya in December 2019. It did so under a security agreement it signed with the outgoing Government of National Accord (GNA).
The Turkish government also sent Syrian fighters to the Nagorno-Karabakh region, which is a disputed region between Armenia and Azerbaijan. They sent them there to participate in the war alongside the Azerbaijani forces.
Sources told Libya Review that Turkey, in coordination with Qatar, now intends to transfer loyal Syrian fighters, in Azerbaijan and Libya to Afghanistan.