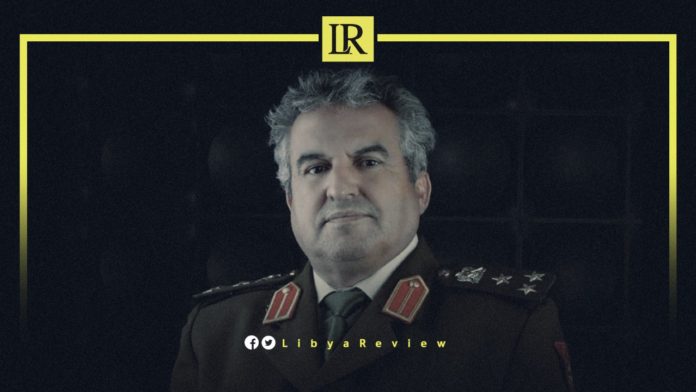 Major General Khaled Al-Mahjoub, Director of Moral Affairs in the Libyan National Army (LNA), said more than 1,000 migrants were deported from Libya to Niger.
In a press briefing, Al-Mahjoub noted that work is being done to end the phenomenon of "illegal" migration in the North-African country.
He pointed out to the "qualitative operations" of the armed forces in the southern region of the country aim to combat "illegal" migration and smuggling.
Last week, LNA forces started a wide and comprehensive military operation in the southern regions to impose security, said Commander of Southern Operations and Commander of the Sabha Military Region, Major General Al-Mabrouk Sahban.
He added that, the first phase of the military operation targets all violators in terms of random construction, drug trafficking, smuggling, "illegal" migration and the spread of armed groups.
The second phase targets illegal fuel stations, which distribute smuggled fuel at high prices. The phase will not start until after fuel is available at all stations licensed by the Libyan state.
"Distributing fuel to the Sabha oil depot is unfair due to the lack of adequate control over the distribution stations, in addition to the existence of a major manipulation involving the distribution stations and several parties," Sahban said, stressing that there are efforts by the LNA aimed at delivering fuel to all Libyans.
In an interview with Al-Ain News, he added that LNA forces are showing great interest in the Murzuq Basin areas, where several meetings have been held for a comprehensive settlement between the parties of the city.
Notably, the LNA announced decided to close the common southern borders with Chad and Sudan until further notice, according to the Subul Al-Salam Brigade of the General Command of the LNA.
The Subul Al-Salam Brigade also called on vehicle and truck drivers to abide by this decision, "to preserve their safety at the present time."