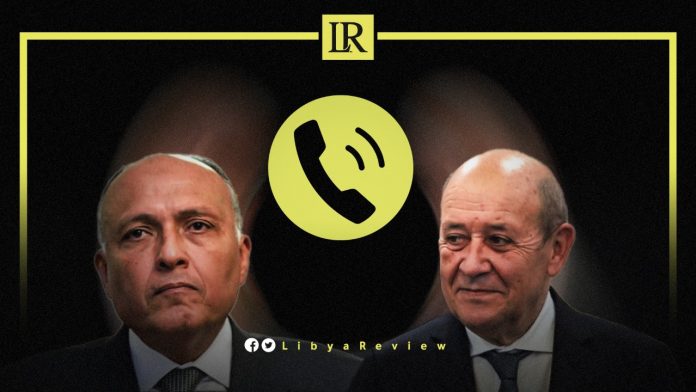 On Tuesday, Egyptian Foreign Minister, Sameh Shoukry held a telephone call with his French counterpart, Jean-Yves Le Drian. They discussed the importance of holding Presidential and Parliamentary elections simultaneously in Libya.
The FM's also stressed the need to end foreign interference, and expel all foreign forces and mercenaries without exception from Libya. They pointed out that the removal of mercenaries comes in implementation of the relevant international decisions, and in accordance with the Berlin and Paris tracks.
Notably, the Spokesman for the Libyan Parliament, Abdullah Blaiheg stated that MP's have set 12 conditions to accept the candidacy for the next Prime Minister.
In press statements, Blaiheg explained that the Parliament's Presidency approved the conditions during yesterday's session, which was attended by 120 MP's.
Libya's newly established Roadmap Committee aims to advance the electoral process following the postponed December 2021 elections. As well as move the country along the path towards stability, UN and civil society briefers told the Security Council on Monday.
Notably, the United Nations Secretary-General, António Guterres hailed the great efforts being exerted by his Special Adviser on Libya (SASG), Stephanie Williams. Especially in securing contact and mediation efforts to create the necessary conditions for elections in Libya this year.
In a press conference to determine his priorities for 2022, Guterres said that the choice of holding the elections is in the hands of the Libyan people. As well as noting that the Parliamentary and Presidential elections should have been held before the end of last year.
He also stressed the importance of promoting dialogue, holding the elections as soon as possible, and pushing for the coordinated withdrawal of foreign fighters.