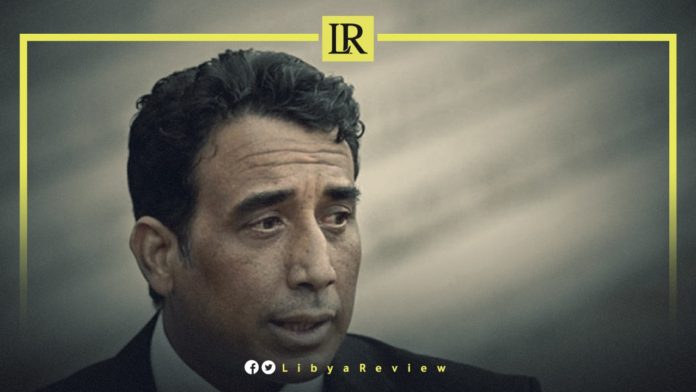 On Monday, the Head of Libya's Presidential Council (PC), Mohamed Al-Mnifi held a meeting with a delegation of the High Council of State (HCS), headed by Khalid Al-Mishri, to discuss the recent elected Government.
During the talks, Al-Mnifi affirmed the PC's support for the country's political roadmap, and reiterated the need to maintain the popular momentum for holding elections. He also hailed the current consensus between the Libyan Parliament, and the HCS regarding the appointment of a new Prime Minister.
The meeting comes against the backdrop of the escalation of the political crisis in Libya. On Thursday, the Parliament voted to replace Prime Minister of the Government of National Unity (GNU) Abdel-Hamid Dbaiba.
Accordingly, the UN Secretary-General's Special Adviser on Libya (SASG), Stephanie Williams highlighted the need to go forward in an "inclusive, transparent, and consensual manner," and to maintain stability in Tripoli and throughout the country.
Williams added that the focus must continue to be on the holding of "free, fair and inclusive national elections in the shortest possible time."
On Thursday, Speaker of the Libyan Parliament, Ageela Saleh announced that they had unanimously appointed Fathi Bashagha as the new Prime Minister.
"The Parliament voted unanimously to give confidence to Fathi Bashagha as head of a new government," Parliamentary Spokesman, Abdallah Blaiheg said after the session in Tobruk.
But Dbaiba said in a speech that he would not hand over power until after the elections. "Only elections will end the transitional stages."
Recently, The European Union said in a statement that it has a strong interest in "a stable, secure, united and prosperous Libya." It added that it seeks to "assist the country and the Libyan people to return to peace and resume the transition to democracy, through diplomatic action and bilateral support."