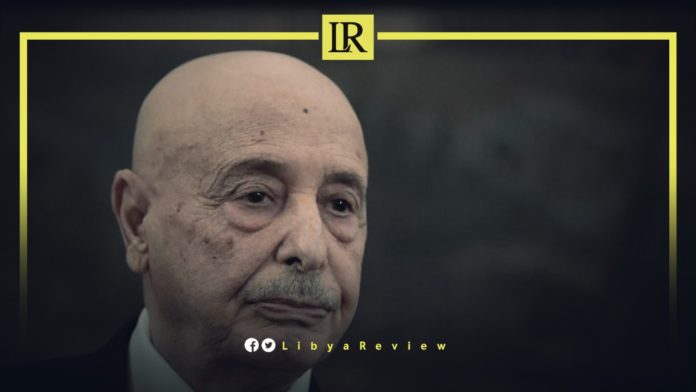 Libyan Parliament Speaker, Ageela Saleh stated that people must "turn the pages of the past, renounce hate speech, and support the Stability Government in rebuilding the country."
In a speech on the 11th anniversary of the February 17 revolution, Saleh added that national reconciliation is the basis for "building bridges of trust between Libyans."
He praised the recent direct intra-Libyan dialogue, which resulted in a new political roadmap. As well as leading to a new timetable for Presidential and Parliamentary elections to be held.
The Speaker also discussed the formation of a committee of experts to amend the draft constitution. "This committee will produce a consensual constitution, after the Stability Government is given confidence. The government begin creating a safe security and economic environment, and remove the force majeure that has impeded the holding of the elections on time," he said.
On Thursday, the Official Spokesman for the Government of National Unity (GNU), Mohamed Hammouda said that the recent statements by UN Advisor on Libya (SASG), Stephanie Williams showed a bias towards the parties wishing to postpone the country's Presidential elections.
In a statement, the Spokesman said that Williams' statements "do not support stability in Libya, help fuel political disputes, and may drag the country back to chaos and division."
"Williams' support for some parties wishing to postpone the elections for at least two years, by agreeing to the new roadmap contradicts her previous statements and the position of the international community that call for prompt elections in Libya," he added.
Hammouda stated that the SASG's statements "also identify with the dominant political class's attempt to disrupt the elections, and turn a blind eye to the dream of the 2.8 million Libyans who have waited for elections."
He claimed that "she must realize that war and chaos erupt when people do not find an honest and transparent Parliament, to turn to when disagreement occurs." As well as adding that designating Fathi Bashagha as the new Prime Minister was "against the constitutional declaration, lacked transparency, and fair competition."