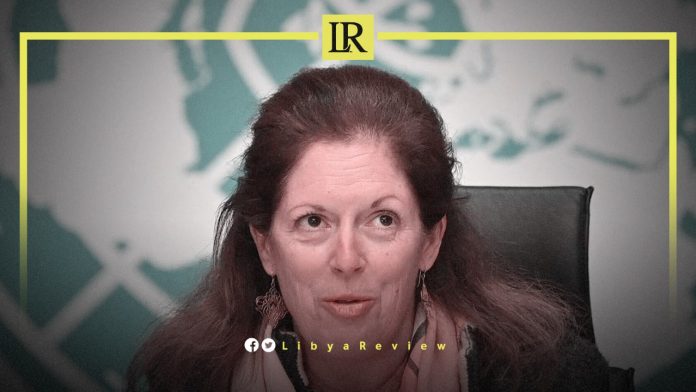 On Thursday, the Official Spokesman for the Libyan Government of National Unity (GNU), Mohamed Hammouda said that the recent statements by UN Advisor on Libya (SASG), Stephanie Williams showed a bias towards the parties wishing to postpone the country's Presidential elections.
In a statement, the Spokesman said that Williams' statements "do not support stability in Libya, help fuel political disputes, and may drag the country back to chaos and division."
"Williams' support for some parties wishing to postpone the elections for at least two years, by agreeing to the new roadmap contradicts her previous statements and the position of the international community that call for prompt elections in Libya," he added.
Hammouda stated that the SASG's statements "also identify with the dominant political class's attempt to disrupt the elections, and turn a blind eye to the dream of the 2.8 million Libyans who have waited for elections."
He claimed that "she must realize that war and chaos erupt when people do not find an honest and transparent Parliament, to turn to when disagreement occurs." As well as adding that designating Fathi Bashagha as the new Prime Minister was "against the constitutional declaration, lacked transparency, and fair competition."
Last Thursday, Speaker of the Libyan Parliament, Ageela Saleh announced that they have unanimously appointed Bashagha as the new Prime Minister. He is set to replace the current PM of Abdel-Hamid Al-Dbaiba.
The ongoing political chaos, after a failed Presidential election, scheduled for December 2021, threatens to renew violence and divisions across the country.
Libya has been mired in a political crisis since the fall of long-time leader Muammar Gaddafi's regime in 2011.