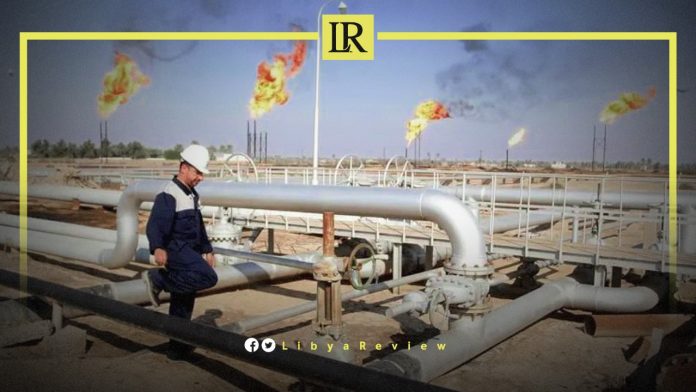 On Saturday, the Libyan state-owned National Oil Corporation (NOC) said that Libya has the fifth largest proven shale oil reserves in the world and is the holder of Africa's hydrocarbon stocks at 47 billion barrels, according to a report prepared by the United States (US) Energy Information Administration.
It indicated that Libya's oil shale reserves are expected to rise by 26 billion barrels to reach 74 billion.
The tumult of 2011's regime change in the country sent oil production tumbling to barely 28% of its 2010 levels.
According to the report, the country's oil shale reserves, which were discovered in the Northwest and Southwest of Libya, jumped Libya to the fifth place around the world, after Russia, the US, China and Argentina. It added that the lifespan of oil production in Libya has risen to 112 years.
In addition, the report anticipated an increase in Libyan gas reserves from 55 trillion cubic meters to 177 trillion, thus ascending Libya to the top 10 countries globally after it was in the 21st place in terms of proven gas reserves.
Libya is home to the Silurian "hot shale," the most important Palaeozoic hydrocarbon source rock in North Africa, which could produce as much as double the amount of shale oil as deposits in Mexico and Venezuela combined.
Last month, the NOC said that the country's revenues of oil and gas exports hit more than $21.5 billion in 2021, the highest level in five years.
The state-run NOC said that the total net revenue for oil and gas exports last year amounted to $21.5 billion as well as €30 million in non-dollar sales.
It added that the record levels were achieved in November and December, raising a combined $4.3 billion in the two last months of 2021.
"The end of the year 2021 recorded a recovery, and oil prices achieved their largest annual gains since 2016, driven by the recovery of the global economy from the state of stagnation" due to the coronavirus epidemic, the NOC's Chief, Mustafa Sanalla, said.
Since the 1970s, Libya, which sits on the largest known oil reserves in Africa, has been heavily dependent on revenues from its hydrocarbon exports.