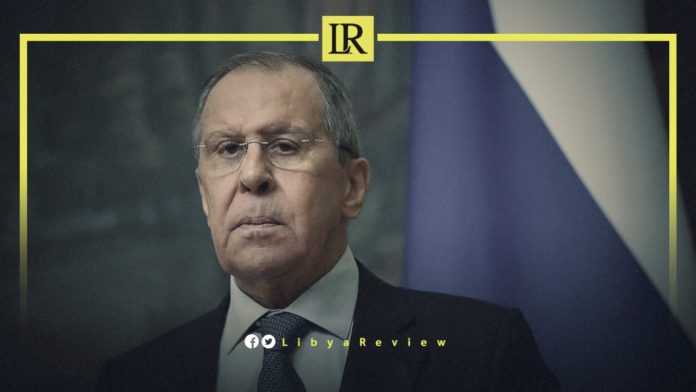 On Monday, Russia's Foreign Minister Sergey Lavrov stated that he hopes that the postponement of the elections in Libya, originally planned for December 2021, will not escalate the tense situation on the ground.
Addressing the 11th Middle East Conference of the Valdai International Discussion Club, Lavrov added that Russia maintains contact with all leading political forces in the west, east, and south of the country.
The address was read out by the Russian Presidential Envoy to the Middle East and Africa, and Deputy Foreign Minister Mikhail Bogdanov.
"Both in the bilateral format and at international venues, we are trying to push Libyan politicians toward constructive dialogue in the search for compromise solutions. We hope that the postponement of the general elections, originally scheduled for 24 December 2021, will not provoke an escalation of military and political tensions, and will not slow down the political process," Lavrov said in the address.
According to the Russian FM, a major achievement is that no high-intensity combat operations have been reported from Libya in over a year.
He indicated that many positive changes have taken place in Libya over this period, noting that the Libyan people are "gradually overcoming the mistrust that has piled up over the years of turmoil, and are learning to speak with each other and find compromises."
"The process of the unification of state structures, financial and economic institutions in Libya has begun," he added.
On 22 December 2021, Libya's Election Commission (HNEC) officially announced that the elections would be postponed. It recommended the Libyan Parliament hold the first round of the Presidential elections in one month (24 January 2022). It cited flaws in the current legislation, as the cause of the postponement.
The commission replied that the final decision on the matter is to be made by lawmakers. However, the Parliament disagreed with the proposed one-month delay, "for security reasons."
Earlier this month, Speaker of the Libyan Parliament, Ageela Saleh announced that they have unanimously appointed Fathi Bashagha as the new Prime Minister. He is set to replace the current PM of the Government of National Unity (GNU), Abdel-Hamid Dbaiba.
Dbaiba announced in a speech that he would not hand over power until after the elections. "Only elections will end the transitional stages," he claimed.