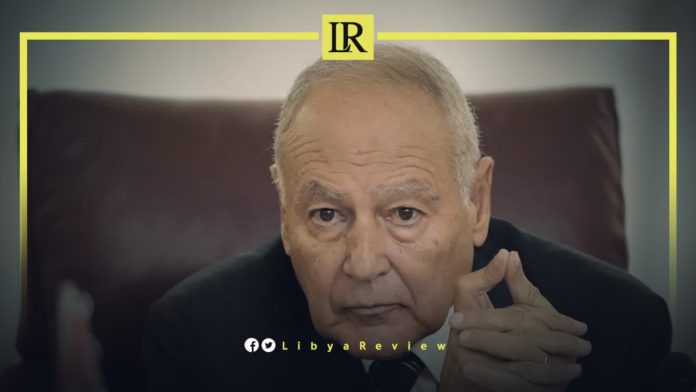 On Monday, the Secretary-General of the Arab League, Ahmed Aboul Gheit stated that the Libyan crisis is of great importance to all the countries of the Mediterranean region, stressing the need to hold the upcoming elections as scheduled.
Addressing the sixth regional forum of the Union for the Mediterranean (UfM), the Secretary General of the Arab League said that "we all look forward to completing the path of a peaceful solution in Libya and restoring its sovereignty and security. I continue to emphasize the importance of holding the Presidential and Parliamentary elections on time, and the need for all foreign forces and mercenaries to leave, so that the Libyan state regains its full territorial sovereignty."
The Arab League also praised the work of the Joint Military Commission (JMC) and its achievements, represented by the ceasefire and agreement to open the Coastal Road. As well as plans to remove the foreign military presence from Libya.
Aboul Gheit affirmed that the Arab League will provide all means of political and technical support required by Libya during the coming period. Whether this relates to elections, speeding up development aspects, unifying institutions, or supporting the Libyan state's efforts to cross this sensitive stage in its history.
Parliamentary and Presidential elections were called for by a UN political forum last year, as part of a roadmap to end Libya's civil war. Disputes over the planned vote threaten to derail the UN-backed peace process.
A first-round Presidential vote is set for 24 December, and Parliamentary elections have been delayed until January or February. However, the rules for the election have not yet been agreed upon.
Since the downfall of Gaddafi in 2011, Libya has become a key route for irregular migration from Africa into Europe, through the Mediterranean.