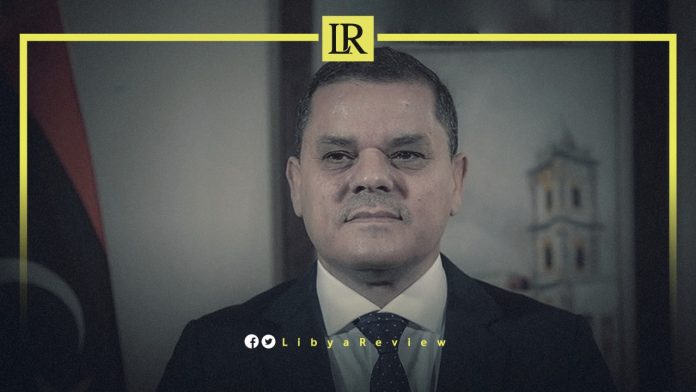 On Saturday, a member of the Libyan House of Representatives (HoR), Ali Al-Tekbali, said that the outgoing Prime Minister of the Government of National Unity (GNU), Abdelhamid Dbaiba, seeks to drag the country into a war owing to his insistence to remain in power.
In press statements, the Libyan lawmaker said that Al-Dbaiba is heading down a losing path and knows that he will not remain in his position. According to him, Dbaiba wants to blackmail the new government, in order to obtain special privileges.
He added that Dbaiba's refusal to cede power is likely to be based on satisfying certain foreign countries, noting that this intransigence is a big problem, but we will overcome it.
Al-Tekbali pointed out that the Libyan PM will not remain in his position, especially since most of his Ministers have resigned. Only a few of them still remain in office, and the others are in prison.
He also described Libyan Deputy Prime Minister, Ali Al-Qatrani's, announcement on Thursday that governmental offices in the eastern region of Cyrenaica are now under the authority of Fathi Bashagha's government, as a positive step in the political process.
Libya failed to hold its first presidential election as planned on December 24th, which was a blow to international efforts to end a decade of chaos in the oil-rich Mediterranean country.
Notably, Libya is currently facing a political crisis after Parliament swore in a new government, last week. The incumbent administration has refused to cede power, amid the fallout from a failed attempt to hold national elections in December.
Each rival government has support among the armed factions based in Tripoli. The Parliament-backed Prime Minister, Fathi Bashagha, has said he intends to take over in the capital this week, raising fears of clashes.
Libya plunged into chaos after a NATO-backed 2011 uprising toppled longtime leader Moammar Gaddafi. For years, it has been split between rival administrations in the east and the West.