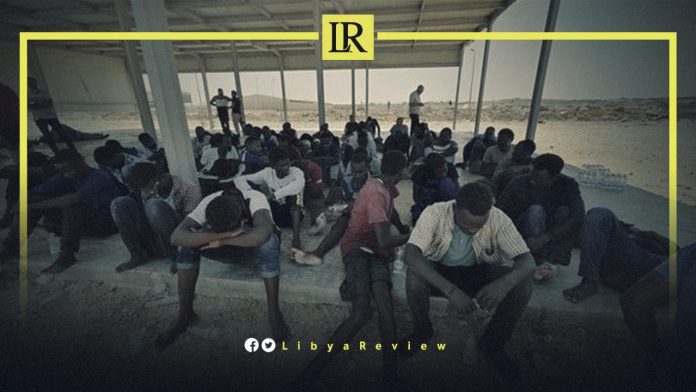 On Saturday, the Director of the National Human Rights Commission in Libya (NCHRL), Ahmed Abdel Hakim Hamza, said that the total number of refugees in Libya is estimated at 42,528 people.
"The total number of refugees and asylum seekers in Libya registered with the United Nations High Commissioner for Refugees (UNHCR) is 42,528, including 17,830 from Sudan, 14,322 from Syria, 4,485 from Eritrea, 2,243 from Palestine, 1,374 from Somalia, 11,14 from Ethiopia, 592 from Iraq, and 108 from Yemen, in addition to 460 of unknown nationalities," Hamza wrote on his Facebook account.
Notably, Human Rights Watch (HRW) documented systematic and widespread abuses committed with impunity against migrants, asylum seekers, and refugees in Libya over the years by prison guards, armed groups linked with Libyan authorities, as well as traffickers and smugglers.
It also called on European Union (EU) states to halt their collaboration with authorities in Libya, including the EU-financed Libyan coastguard.
Between January and September last year, Libyan authorities intercepted more than 27,551 refugees at sea and forced them back to Libya. In Libya they faced inhumane detention conditions, sexual violence, torture, forced labour, extortion, and death.
EU policies to contain migrants and asylum seekers in Libya through supporting Libyan authorities, make the EU complicit in the above mentioned abuses. The EU has a special responsibility to ensure evacuations, of refugees, asylum seekers, and migrants at risk in Libya, including directly to EU countries.
Oil-rich Libya has been engulfed in chaos since a NATO-backed uprising collapsed and killed longtime leader Moammar Gaddafi in 2011. The North African country has in recent years emerged as the dominant transit point for migrants and refugees fleeing war and poverty in Africa and the Middle East, hoping for a better life in Europe.
The route through Libya to Italy is characterized by mixed migratory flows, whereby refugees and migrants use the same routes and methods to arrive at their intended destination. Both refugees and migrants find themselves in a highly vulnerable situation, at the mercy of smugglers who facilitate their transport through the desert to Libya, within Libya and across the Mediterranean Sea.