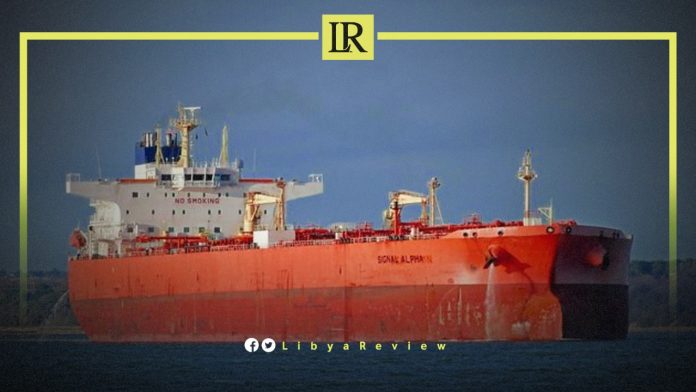 On Thursday, the oil tanker SIGNAL ALPHA docked at Libya Hariga oil port. It is set to load 600,000 barrels of crude oil, for the Netherlands.
An official source at the oil port stated that the production rate from the Masala and Sarir fields, reached 240,000 barrels of crude oil through a 513-kilometre long, 34-inch diameter pipeline.
The source confirmed that the shipping and export operations are carried out according to the precautionary measures, to combat the COVID-19 pandemic. As well as to preserve the environment, "which is one of the Arabian Gulf Oil Company's (AGOCO) most important priorities."
Hariga is a subsidiary of AGOCO, and is one of the most important oil ports in Libya. The company is located in a gulf that is protected from severe weather conditions. It has not recorded any closures since its opening in 1967.
Recently, Libya Interior Ministry officials met with a delegation from the Dutch Embassy. They discussed ways to enhance cooperation with the Netherlands in various security fields.
Notably, the Commander of the EU's operation EUNAVFOR MED IRINI (commonly known as IRINI), Admiral Stefano Turchetto said that he is currently conducting a study to make the measures to combat oil smuggling in Libya more decisive.
In an interview with the Italian news agency, Nova, Turchetto stressed, "In this particularly turbulent political phase in Libya, where two competing political parties are battling for power, the control of any illegal exports of crude oil becomes critical."
He added that the non-passage of its revenues via the National Oil Corporation (NOC) may fuel instability in Libya, leading to an increase in illegal human trafficking. As well as arms smuggling to opposition factions, threatening the fragile ceasefire in place.