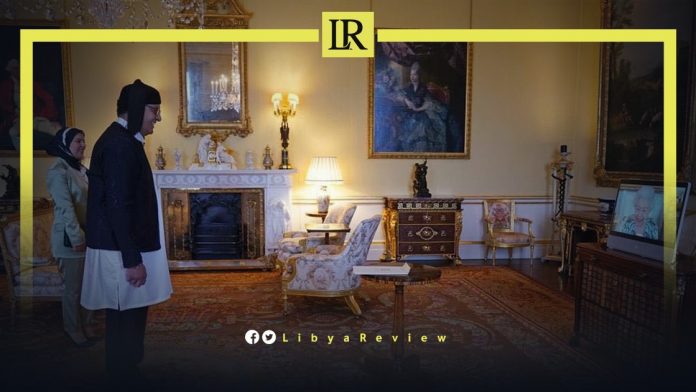 On Tuesday, Libyan new Ambassador to the United Kingdom, Salah Mraiheel presented his credentials to Queen Elizabeth II, in an official ceremony at Buckingham Palace in London.
During the ceremony, the Ambassador conveyed the Head of Libya's Presidential Council, Mohamed Al-Mnifi's warmest greetings to Queen Elizabeth II. He also expressed his appreciation for the efforts that the UK has been making, for the stability and safety of Libya.
Mraiheel affirmed his "keenness to do his utmost to enhance relations and cooperation between Libya and Britain in all fields."
Last week, the British Ambassador to Libya, Caroline Hurndall paid her first visit to the city of Benghazi.
Hurndall explained that the visit comes within the framework of strengthening relations with all Libyan cities.
The Ambassador said that London urged all parties in Libya to participate in the United Nations-led efforts to settle the current political crisis. This came after she met with the General Commander of the Libyan National Army (LNA), Field Marshal, Khalifa Haftar.
"I saw Field Marshal Haftar today, and was clear on the need to avoid a return to conflict. We also discussed Russia's invasion of Ukraine and the importance of withdrawing all mercenaries from Libya," Hurndall tweeted.
She also met with the Mayor of Benghazi, to discuss opportunities for Libyan and British businesses to cooperate in renewable energy, healthcare, and education.
Libya was meant to hold elections in December, as part of a UN-guided peace process.
However, as political factions wrangled over their legal basis, and the eligibility of controversial candidates, the polls were indefinitely postponed.
UN Special Adviser, Stephanie Williams told AFP on Sunday that this was, "a huge disappointment" to Libyans. Especially after some 2.8 million citizens registered to vote, amid a rare period of optimism following a landmark October 2020 ceasefire.
A new fissure deepened early this month when Libya's eastern-based Parliament approved a new cabinet, in a direct challenge to the Tripoli-based government.