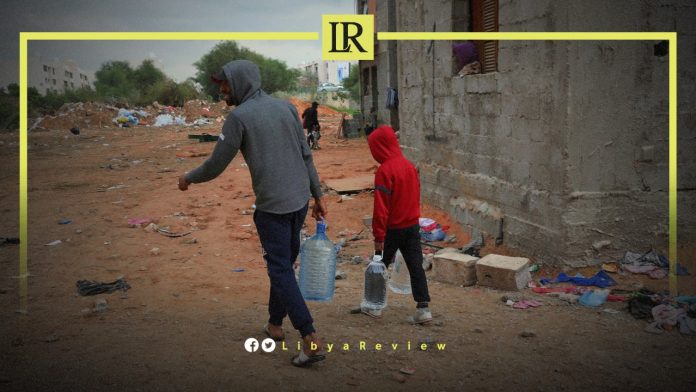 On Tuesday, the International Organization for Migration (IOM) said that the number of internally displaced Libyans has decreased by 47% since the October 2020 ceasefire.
It added that the number of people displaced from their cities and villages was now 168,000 between December 2021 and January 2022.
The total number of returnees to their homes has increased to 19% in the same period, with more than 670,000 returnees.
The IOM stated that the top three regions of displaced persons are Benghazi with about 38,000; Misrata with about 32,000; and Tripoli with more than 24,000.
It pointed out that the top three areas that witnessed the returns were Benghazi, with more than 192,000; Tripoli with more than 152,000; and Al-Jafara with more than 108,000 returnees.
According to the IOM statistics, 95% of IDP's were displaced due to insecurity, and 98% returned to their areas as a result of the improvements in the overall security situation. It concluded that 89% of returnees have returned to their previous homes.
The United Nations Development Programme (UNDP) Resident Representative in Libya, Marc-André Franche stated that the program plans to expand its activities in Libya. As well as open branches to address several economic, social, and environmental issues.
  
The programme in Libya is funded by the European Union through the Emergency Trust Fund for Africa. This is to improve living conditions and build resilience among vulnerable populations, including migrants, refugees, IDP's returnees, and host communities.
The €50 million "Recovery, Stability and Socio-economic Development Programme" currently works with 24 municipalities across Libya to improve people's access to quality public services such as education, health, water, and sanitation.