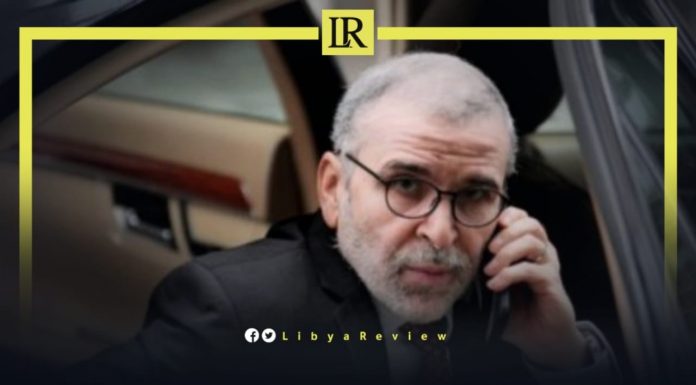 On Saturday, Libya's Minister of Finance and Planning of the Government of National Stability (GNS), headed by Prime Minister Fathi Bashagha accused the National Oil Corporation (NOC) of political interference following the latter's decision to transfer at least six billion United States (US) dollars to the Central Bank of Libya (CBL).
In a statement, Osama Hammad indicated that Libya's NOC's move is illegal as it violates regulations made by the House of Representatives (HoR), regarding the national budget. It also held the NOC accountable for any repercussions of this decision.
It went on to say that the state-owned oil company "should have distanced itself from Libya's political conflicts or making gains for any political party."
Prior to the United Nations (UN)-backed political agreement in 2020, which paved the way for Al-Dbaiba's rise to power, the NOC and CBL were at odds over the bank's accusation of data misrepresentation against the oil company.
The dispute prompted the NOC to deposit oil revenues at the company's bank accounts at the Libyan Foreign Bank as a "temporary procedure until a comprehensive political settlement is reached of which the most important outcomes shall be the fair use of the revenues among all Libyan cities and towns," according to a statement by the NOC in November 2020.
However, following the formation of Libya's unity government led by Al-Dbaiba in March 2021, the NOC announced an end to this arrangement.
Last Thursday, the state media affiliated with the outgoing Government of National Unity (GNU) announced that the NOC will deposit the amount in two installments to the Ministry of Finance's bank account at the CBL.
The move came one day after the GNU had launched a plan to develop the oil and gas sector, in a celebratory event in Tripoli in the presence of Prime Minister Abdelhamid Al-Dbaiba.
Meanwhile, the Minister of State for Cabinet Affairs, Adel Juma, announced the adoption of emergency financial arrangements for the NOC in 2022 worth 37.640.145 Libyan dinars.
The announced plan aims to increase oil production to over 1.4 million barrels per day by the end of 2022. According to Juma, the money is going to be covered by the oil revenues that are expected to be collected during the 2022 fiscal year.