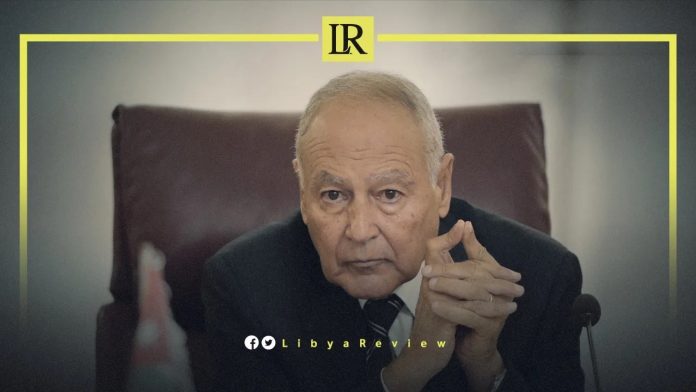 On Monday, the Secretary-General of the Arab League, Ahmed Aboul Gheit reiterated his support for all efforts working on reaching a Libyan-led solution, out of the country's current impasse.
These remarks came during his meeting with the Special Adviser to the UN Secretary-General on Libya (SASG), Stephanie Williams in Cairo, to discuss the recent developments in Libya.
During the talks, Aboul Gheit stressed the need to hold elections, based on a consensual legal basis. Especially after the failure to hold the long-awaited 24 December elections, as scheduled.
The meeting reviewed the latest developments in Libya, and efforts to restore security and stability in the country. As well as the meetings between the Joint Committee of Libyan Parliament, and the High State Council (HCS) on this constitutional basis.
The envoy added that a team of technical experts has presented clarifications on a set of constitutional issues, drawing on the constitutional expertise of a number of countries in the region and the world.
She indicated that the UN hoped to build on the consensus that was achieved between the two legislative bodies at the beginning of this year. In order to "hold prompt elections, and meet the aspirations of the Libyan people."
Sources added that the meeting has been met with a positive atmosphere, and the participants were keen to protect national interests.
They urged the international community to support institutions representing the Libyan people, and back a consensus between parties as the only way to end the crisis.