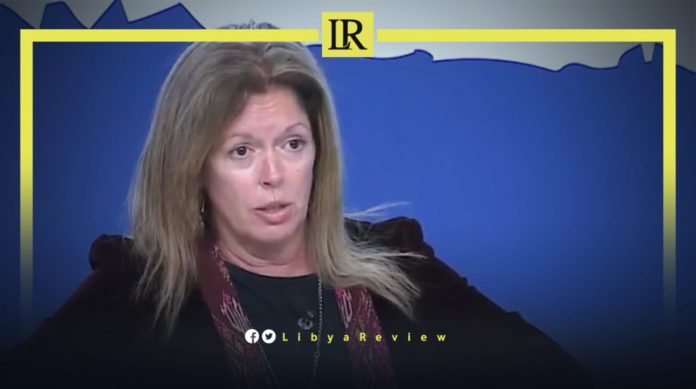 On Wednesday, member of Libyan High Council of State (HCS), Safwan Al-Misouri confirmed that UN Adviser, Stephanie Williams "continues to blatantly interfere in the political process, in an unacceptable manner."
In a press statement, Al-Misouri said: "the settlement of political differences, and attempting to manage them is the most effective solution to the outstanding issues."
"I demand the Presidency of the HCS and the Libyan Parliament keep Williams within her limits. As well as remind her of her duties, after the failure to appoint her as Head of the United Nations Support Mission in Libya (UNSMIL)," he added.
On Tuesday, Libyan Member of Parliament, Suleiman Al-Faqih called for countries to "reject the Prime Minister of the Government of National Unity (GNU), Abdel-Hamid Dbaiba, as a representative of the Libyan people and a legitimate Prime Minister."
In statements to the Asharq Al-Awsat newspaper, Al-Faqih defended Prime Minister-designate, Fathi Bashagha. He stressed that Bashagha's government is necessary, "to explain the reality of the situation on the ground, and to present its vision regarding highly complex issues such as illegal immigration. As well as to clarify the reasons for closing oil fields, and wasting their revenues in favour of a narrow group."
He pointed out that this clarification may push some countries to recognise the new government.
Al-Faqih held, "the major countries interfering in Libya responsible for the continuous confusion in the political arena. This is in pursuit of their interests, without any regard for Libyan interests."
He questioned: "Is the international recognition of the government dependent on its ability to provide services to citizens, improve their conditions, preserve the country's wealth and prepare for elections? Or is it dependent on the size of the services it can provide to these countries?"