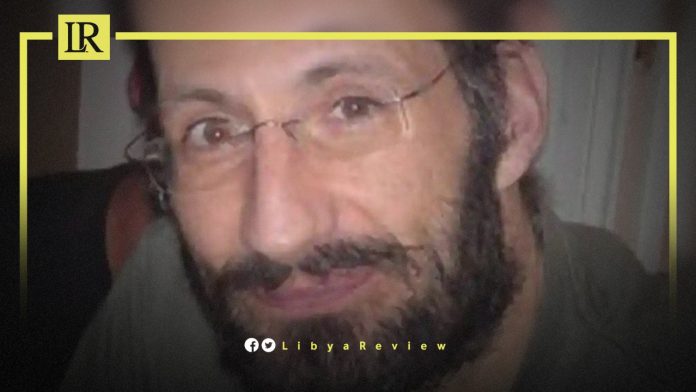 The widow of a British-based journalist who was killed in Libya in 2011 accused South Africa of withholding crucial information about her husband's death that could help in efforts to locate his body.
On the 19th of May 2011, the journalist's widow, Penny Sukhraj-Hammerl, found out her husband was dead after 44 days of being led to believe that he was still alive in captivity along with other journalists.
Anton Hammerl, 41, was shot in in a remote desert location near Brega on the 5th of April 2011, while covering the conflict between pro-regime and anti-Gaddafi forces.
His widow called on Libya's outgoing Government of National Unity (GNU) to take action to help find Hammerl's body and explain his death. However, the GNU did not provide any support to do so.
Hammerl was a dual citizen of Austria and South Africa.At issue is the circumstances of the return of Hammerl's passport to his widow by South Africa in 2016. His widow believes the circumstances of how his passport came to be in South Africa may help the family find his body.
"It was posted to my office in mid-2016. I was quite overwhelmed as I did not expect it," she said, explaining that her husband would have been carrying his ID document at the time of his death in a photographer's waist pouch he wore.
Despite the unexplained delivery of the passport, the family's subsequent efforts to find out how the passport came to be handed over to the South African government, including a freedom of information request, have been stonewalled repeatedly. This prompted the family to go public about the passport.
In a letter sent this week to the South African High Commissioner, Nomatemba Tambo, in London and copied to the country's President, Cyril Ramaphosa, the family's anger is palpable.
"It's been nearly a year since I first wrote to you and your government to request a meeting regarding the case of my late husband … who was murdered by Gaddafi forces in Libya in April 2011.
"We still do not have a grave to visit. We still don't know the truth. Your administration's response? Silence."
"I feel that they had information that they should have shared with us. So many officials involved that I find it hard to believe that someone doesn't know something as significant as how a passport came to be handed over," she told The Guardian.
The family were led to believe that the then South African President Jacob Zuma, who has denied accusations of receiving $30m from Gaddafi, would raise the issue on a visit to Tripoli in the last days of Gaddafi's rule, only to discover it was not discussed.