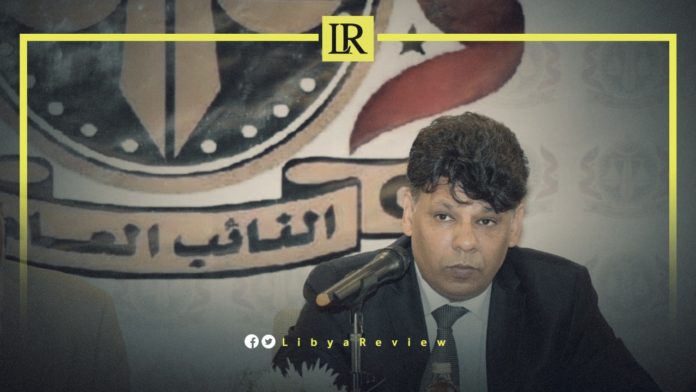 The Libyan Attorney General's Office investigated a Libyan official and accused him of money laundering and the embezzlement of more than 29 million Libyan dinars from the Tripoli Central Hospital account.
In a statement on Friday, the Attorney General's Office said that investigations showed that one of the employees seized these amounts and transferred them to 14 accounts owned by his relatives and friends.
"The accused deliberately transferred the money from his relatives' accounts to other accounts with the help of a higher-ranking employee, who revealed the digital authority that authorised him to access the agency's database and make transfers," the statement said.
"The accused laundered money to disguise the source of the money, and he purchased real estate inside and outside the capital Tripoli. The accused confessed to this," the statement added.
The statement concluded that the Attorney General ordered that the accused be held in pretrial detention and that the real estate was seized.
On January 12th, the Libyan Public Prosecution decided to remand six officials of the Libya's Jumhouria Bank, Zuwara branch, on charges of embezzling 600,000 euros from the bank's treasury.
The Public Prosecution Office said in a statement that "the prosecution conducted an investigation with the bank manager, the former manager, the Head of the treasury department, and three employees of the bank."
"The Public Prosecution Office of Al-Ajeilat started investigation procedures with the accused in the case of embezzlement of a sum of 600,000 euros, which was deposited in the bank's treasury."
"The prosecution proved the embezzlement of the amount and the placing of counterfeit banknotes as a substitute for the money," the statement added.
The banking sector in the war-torn Libya is institutionally divided. For a long time there were two central banks of the state in the East and West.
However, the Libyan parties, as well as the international community, believe in the necessity of unifying the Central Bank of Libya. Promising steps have been taken regarding the unification of the Central Bank, and its Governor Sadiq Al Kabeer said that it is expected to be unified in the coming months.