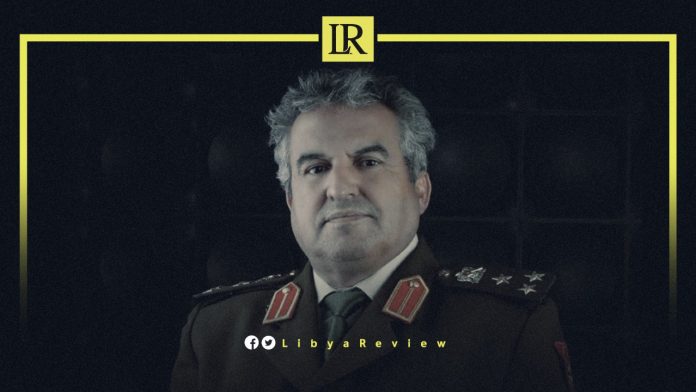 The Director of the Moral Guidance Department of the Libyan National Army (LNA), Major General Khaled Al-Mahjoub, said that the General Command supports the meetings of the 5+5 Joint Military Committee (JMC) in the Egyptian capital, Cairo.
In press statements, Al-Mahjoub said, "there is no return to war." He pointed out that the JMC meetings with the Chief of Staff of the Libyan Army, Lieutenant-General Abdel Razek Al-Nadori and his counterpart in the Libyan Interim Government of National Unity (GNU), Mohamed Al-Haddad stressed the need to work to evacuate all foreign forces and mercenaries from the country.
Al-Mahjoub added that the 12 officers met the United Nations (UN) Special Adviser, Stephanie Williams, and confirmed that war would not be allowed to return under any justifications to undermine the peace that was achieved through the ceasefire agreement signed in Geneva.
According to Al-Mahjoub, the Libyan military officers stressed the need to move forward with the implementation of the terms of the agreement in dissolving and dismantling the militias, disarming them, and rehabilitating and integrating their affiliates.
He noted that the meetings dealt with the file of unifying the military institution from the working cadres and the need to get out of the cycle of the Libyan crisis, especially after the state of the citizen and the conditions that the general situation has become.
Recently, The Spokesperson for the Libyan National Army (LNA), Major General Ahmed Al-Mismari, said the operations to purge southern Libya of terrorists and Chadian smugglers continue.
In press remarks, Al-Mismari pointed out that the Chadian groups present near the Libyan border are armed opponents of the Chadian government. He explained that arms smugglers, human traffickers and gangs are present with those Chadian rebels