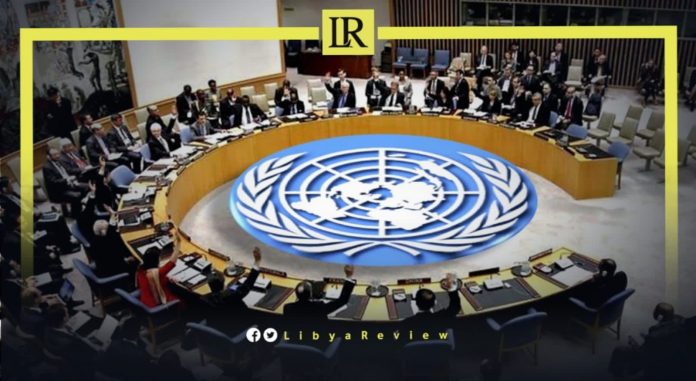 The United Nations Security Council (UN) will hold a session on Libya on Monday to discuss the ongoing political turmoil, as Libya has two competing governments.
The Undersecretary-General for Political Affairs, Rosemary DiCarlo, will present the efforts of Special Adviser, Stephanie Williams, to mediate between the House of Representatives (HoR) and the High Council of State (HCS) to chart a consensus-based path towards elections.
After Dicarlo's berife, the UNSC will hold a closed session. According to a statement by the Security Council, the closed-door discussions are expected to focus on the crisis of the two executive authorities.
Some members of the Security Council may discuss appointing a new Head for the United Nations (UN) mission, after Ján Kubiš resigned from his position.
On the 10th of February, the Speaker of the Libyan Parliament, Ageela Saleh, announced the unanimous appointment of Bashagha as the new Prime Minister. However, Al-Dbaiba warned that the appointment of a new interim government could lead to war and chaos in the country. He renewed his pledge to only hand power over to an elected government.
The United States, France, Germany, Italy, and the United Kingdom urged Libyan political leaders to negotiate constructively to end an impasse and agree on a pathway to elections.
"We welcome the degree of consensus reached so far towards agreement and appreciate the work of Special Adviser to the UN Secretary General, Stephanie Williams, and UNSMIL," the five western countries said in a joint statement on Friday.
"We call on the HoR, the HCS, and their leaders to urgently finalize the legal basis so that credible, transparent, and inclusive presidential and parliamentary elections can be held as soon as possible, as set out in UNSC resolution 2570 (2021), the Libyan Political Dialogue Forum (LPDF) Roadmap, the Libya Stabilisation Conference, the Berlin II conference conclusions, and the declaration of the Paris Conference on Libya."
The leaders of Libya's two legislative chambers will meet in Geneva next week for last-ditch talks on a constitutional basis for elections, the UN said on Thursday, although analysts see little prospect of a breakthrough.